The truce in Nagorno Karabakh it appears to be on the brink of collapse as tensions flare and so far there have been bloody clashes, but they have not escalated.
Specifically, the Azerbaijan announced that it had fulfilled all its objectives on the border with Armenia and added that "the situation remained extremely tense", according to the Armenian Ministry of Defense, despite the ceasefire announced by Moscow effective from 09:00 Greek time, the which, however, has not yet been confirmed, neither by Baku nor by Yerevan.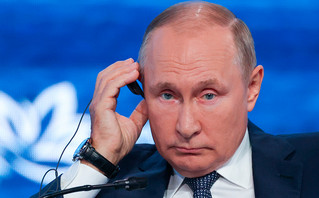 According to the Kremlin, Putin is "personally involved" and is making "every possible effort to help reduce tensions."
For his part, US Secretary of State Anthony Blinken said he was concerned that Russia would try to "stir the chukka" in the conflict between Azerbaijan and Armenia.
"Whether Russia will somehow try to stir things up, to distract from Ukraine, is something we've always been concerned about," Blinken told reporters at an event in Indiana, adding that Russia could also to use its influence in the region to help "calm the waters".
Source: News Beast