A magnitude 4 earthquake struck south of Naples, Italy, on Tuesday, just days after the region recorded the strongest earthquake in 40 years, according to Italy's National Institute of Geophysics and Volcanology ( INGV).
Italy's fire brigade said there was minor damage to buildings in the latest earthquake, but no one was injured. The 4.2 magnitude earthquake on September 27 shook the region and was felt as far away as Rome.
Campi Flegrei, also known as Campos Flégreos, is a volcanic area that encompasses several volcanoes with an approximate age of 39,000 years.
Seismic activity in the area, which stretches 200 kilometers (125 miles) beneath the Bay of Naples and the islands of Ischia and Capri, has intensified this year, with the region experiencing several earthquakes — albeit small ones. Campi Flegrei experiences a seismic phenomenon known as bradyseism, defined by cycles of gradual rising and lowering of the ground.
The last major eruption of Campi Flegrei occurred in 1538, creating a new mountain in the bay. So far in 2023, Campi Flegrei has recorded 2,868 earthquakes – 1,118 in August alone.
"There are two possible scenarios regarding the evolution of the situation on the Campi Flegrei: the best is that the ongoing Bradyseism crisis ends as it happened in 1983 and 1984, the worst is an eruption similar to that of 1538", said Carlo Doglioni, head of INVG .
"It is an evolution that we are not aware of and that we are monitoring."
During the 1983 to 1984 episode of Bradyseism, the ground rose 3.5 meters.
INGV requested the municipality of Naples to carry out the evacuation of some residents closest to the volcanic zone to check the places most vulnerable to structural damage caused by the rising ground. Most of the structures in question were built within the last 20 years.
The Italian civil protection agency estimates that at least 800,000 people live in the "yellow zone" and 500,000 in the "red zone", the area of ​​greatest risk in the vicinity of the seismic region.
The last time an evacuation plan was tested was in 2019. However, local residents have demanded an updated plan that outlines what should be done in the event of an eruption.
Source: CNN Brasil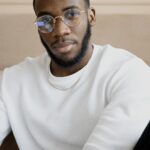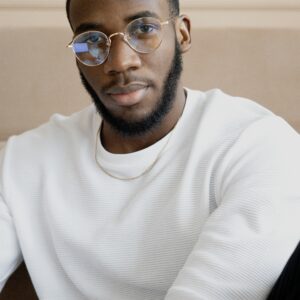 Bruce Belcher is a seasoned author with over 5 years of experience in world news. He writes for online news websites and provides in-depth analysis on the world stock market. Bruce is known for his insightful perspectives and commitment to keeping the public informed.