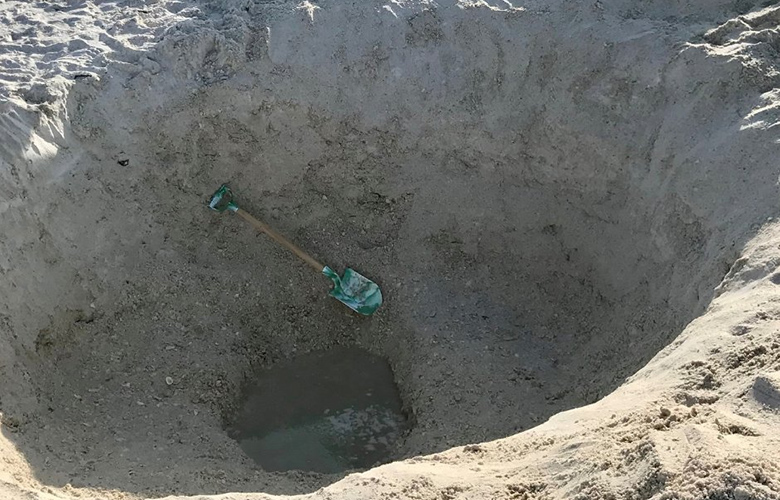 The holes that have been opened in… look like craters Florida beaches as a result of which the Authorities have been alarmed as there is a danger for both bathers and sea turtles. As reported by the Athens News Agency, local officials in the southwest Florida stated that the deep holes found on beaches in the area it is believed to be the result of visitors who tried to join a challenge on TikTok.
Alison Ward of Sanibel said she found four holes, up to 1.5 m deep and 1.2 m wide on beaches. "I almost fell into one," Ward told WBBH-TV. "I've seen indentations, but I've never seen holes like these before".
Sanibel Mayor Holly Smith said the employees of the Department of Public Works are working to close the holes.
"When we looked at the depth and size of some we found on the beach, we found that it wasn't from a sandcastleSmith said.
The mayor said that a viral challenge is believed to be behind the unusual holes.
"There were some TikTok challenges who said: "How deep can you dig?"" explained.
The Marco Island Police Department posted a photo on Facebook last week showing a large hole on a beach with a shovel abandoned inside.
The police authorities asked anyone digs holes on the beach to make sure to close them before leaving.
"You are welcome refill the hole and take your stuff with you. It is a danger for those who frequent the beach, especially for our beautiful sea turtles", it is stated in a statement.

Source: News Beast