- Article Top Advertisement -
We are 8 billion. November 15th is the day that the UN indicates as the one in which the world's population reaches this milestone. Next year, India is expected to overtake China as the world's most populous country, according to World Population Prospects 2022published on World Population Day.
World population is growing at slowest pace since 1950, with growth below 1% in 2020. Latest UN projections suggest world population could grow up to about 8.5 billion in 2030 and 9.7 billion in 2050. It is projected to peak at about 10.4 billion people during the 2080s and remain at that level until 2100.
- Article Inline Advertisement 1-
"This is an occasion to celebrate ours diversityrecognize our common humanity and admire the advances in health that have lengthened life spans and dramatically reduced maternal and infant mortality rates," said the UN Secretary-General Antonio Guterres. "At the same time, it's a reminder of our shared responsibility to care for our planet and a time to reflect on where we still fall short of our mutual commitments."
Today, two-thirds of the world's population lives in a country or area where lifetime fertility is less than 2.1 births per woman, roughly the level required for long-run zero growth for a population with low mortality. The populations of 61 countries or areas are projected to decline by 1% or more between 2022 and 2050, due to low fertility levels and, in some cases, high outmigration rates.
More than half of the projected increase in world population up to 2050 will be concentrated in eight countries: Democratic Republic of the Congo, Egypt, Ethiopia, India, Nigeria, Pakistan, the Philippines and the United Republic of Tanzania. Sub-Saharan African countries are expected to contribute more than half of the projected increase up to 2050.
Liu Zhenmin, UN Undersecretary-General for Economic and Social Affairs explained: "Rapid population growth makes it more difficult to eradicate poverty, fight hunger and malnutrition, and increase the coverage of health and education systems. On the contrary, achieving the Sustainable Development Goals, especially those related to health, education and gender equality, will help reduce fertility levels and slow world population growth.'
The share of the world's population aged or over 65 years old will increase from 10% in 2022 to 16% in 2050. By then, the number of people aged 65 and over worldwide will be more than double the number of children under 5 and roughly equal to the number under 12 years old.
Global life expectancy at birth reached 72.8 years in 2019an improvement of nearly 9 years since 1990. Further reductions in mortality are projected to result in an average global longevity of approximately 77.2 years in 2050.
The pandemic of COVID-19 it has affected all three components of demographic change. Global life expectancy at birth fell to 71 years in 2021. In some countries, successive waves of the pandemic may have produced short-term reductions in the number of pregnancies and births, while for many other countries there is little evidence of an impact on fertility levels or trends. The pandemic has severely limited all forms of human mobility, including international migration.
More stories from Vanity Fair that may interest you:
– Who are the young people?
– Fear of the future? The remedy is now
Source: Vanity Fair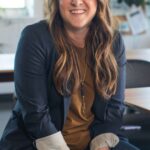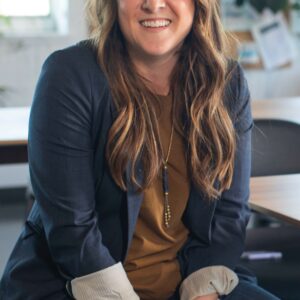 I'm Susan Karen, a professional writer and editor at World Stock Market. I specialize in Entertainment news, writing stories that keep readers informed on all the latest developments in the industry. With over five years of experience in creating engaging content and copywriting for various media outlets, I have grown to become an invaluable asset to any team.
- Article Bottom Advertisement -