Longtime political analyst Larry Sabato was asked by CNN anchor Jim Acosta this weekend about former President Donald Trump's increasingly frequent mental lapses.
Trump's latest verbal slip-up includes interrupting a rally when he spoke about former President Barack Obama — alarmingly — as if he still occupied the White House.
In response, Sabato told Acosta the truth: Trump supporters "don't care" if he made one or two slips. "Trump's base, which is the majority of the Republican base, doesn't listen to any criticism of Trump," Sabato said.
But the reality is that the rest of us should be concerned about the increasing frequency of Trump's cognitive warning signs as he could win the presidency in 2024.
To be clear, I'm not talking about Trump making outrageous, incendiary comments or lying to help himself politically. We are all – unfortunately – used to this Trump. No, this is something much more alarming.
In just the last two months of the campaign, Trump's confusion and mistakes range from saying he defeated Barack Obama in 2016 to confusing the name of the city and state in which he was located.
Below is a summary of just some of its most alarming recent misstatements.
September 16
In a speech at the conservative summit Pray Vote StandTrump made a series of mistakes.
He confused Barack Obama with President Joe Biden, first saying he was "leading a lot more" than Obama." (Obviously, Obama will not run in 2024.)
During the same rally, Trump declared: "with Obama, we won an election that everyone said could not be won." Apparently realizing his mistake, Trump quickly said: "Hillary Clinton" – his 2016 opponent.
Trump also bizarrely claimed that Biden would take the United States into "World War II," apparently meaning World War III.
September 25th
During a speech in South Carolina, Trump confused Jeb Bush and his brother, former President George W. Bush.
Trump began reminiscing about his 2016 victory in the South Carolina Republican primary, telling the audience in his typical fashion: "When I got here, everyone thought Bush was going to win. They thought Bush was because Bush was supposed to be a military man – great." He then added of Bush: "He took us to the Middle East. How did that work out, right?
Fact check: In 2016, Trump defeated Jeb Bush, the former governor of Florida who neither served in the military nor led the US in the Iraq war. The person he was referring to was George W. Bush, whom Trump never ran against.
October, 23
During a speech in New Hampshire, Trump appeared confused about the country of which Viktor Orban is prime minister.
He told the audience: "There is a man – Viktor Orban – has anyone heard of him? He is probably one of the strongest leaders in the world," Trump said, adding: "He is the leader of Turkey."
In reality, however, Orbán is the leader of Hungary. Recep Tayyip Erdoğan is the president of Türkiye. The two countries are not even close geographically.
What made this comment more surprising and disturbing is that Trump knows Orbán well. He has a long history of praising the right-wing autocrat. In that same speech, Trump also made the mistake of telling the public that Orbán's nation shared a border with Russia. In fact, neither Hungary nor Turkey do.
October 29th
As he took the stage, Trump greeted the crowd with the words: "Hello to a place where we did really well, Sioux Falls! Thank you very much."
The problem was that Trump was in Sioux City, Iowa – not Sioux Falls, a city in South Dakota.
Iowa Republican State Senator Brad Zaun quickly appeared on stage and whispered something in Trump's ear, and the former president could be seen saying "Oh!"
He then returned to the microphone and corrected himself, telling the crowd, "So, Sioux City, let me ask you, how many people come from Sioux City, how many people?… Who doesn't come from Sioux City? Where the hell do you guys come from?!"
It was a very strange way to address people during a rally.
November 11th
This brings us to this Veterans Day weekend's most recent gaffe, when Trump again invoked Orban during a speech in Claremont, New Hampshire.
Trump said the Hungarian leader was asked what advice he would give "President Obama" about how to proceed in a world that "seems to be exploding and imploding."
According to Trump, Orban responded that Obama "should resign immediately and they should replace him with President Trump, who has kept the world safe."
The problem is – as almost everyone knows – that Obama is not the sitting president of the USA.
It was these types of missteps that caused some of Trump's 2024 Republican rivals to raise warnings, suggesting that the former president's cognitive decline may be at play.
Some of the sharpest warnings came from Florida Governor Ron DeSantis, who recently warned, "this is a different Donald Trump than he was in 2015 and 2016," adding, "right now, he's just a different guy. And it's sad to see."
DeSantis' campaign even claimed that declining mental acuity could be the reason "his campaign advisers won't let him debate."
To be honest, this seems more than plausible to me.
In a debate, Trump would be on stage for two hours, where he would be forced to think for himself without the benefit of a teleprompter.
Of course, Trump could easily allay concerns that potential cognitive decline is one of the reasons for not participating in the first three presidential debates and ending up participating in the next one.
What makes all of this really interesting is that the situation is now reversed: Trump has long criticized that 80-year-old Biden, his likely Democratic opponent in the 2024 presidential race, shows the effects of aging on his mental abilities. In fact, Biden is just three years older than 77-year-old Trump.
True, there are times when Trump seems to function like he used to. But we need to worry about whether Trump is actually suffering a dangerous mental decline, because if he wins the presidency in 2024, he will be – among other vitally important roles he will perform as US president – ​​commander in chief of our military.
And the White House is no place for someone who is confused about the city they are in, who doesn't know who the real president is, or who thinks Hungary's leader is running the show in Turkey.
Source: CNN Brasil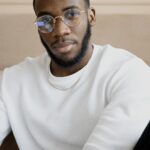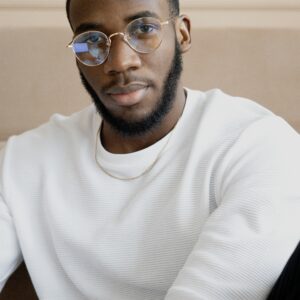 Bruce Belcher is a seasoned author with over 5 years of experience in world news. He writes for online news websites and provides in-depth analysis on the world stock market. Bruce is known for his insightful perspectives and commitment to keeping the public informed.