Chinese Uniformed health officials are accused of beating and killing a dog while its owner was in quarantine due to coronavirus. Government workers allegedly hit the unfortunate animal on the head with a crowbar while they were in the woman's apartment last Friday.
In fact, a video of the shocking incident, which took place in the southeastern province of Jiangxi, has been released.
The owner of the dog, known only as Fu, was quarantined at a nearby hotel when it all happened, despite being Covid negative and the dog having not been tested.
As the Daily Mail notes, the incident shows the methods used implements China to achieve a zero-case policy. The BBC, in turn, notes that this strategy of zero cases receives harsh criticism after the incident, while anger is also expressed on social media, with the video having millions of views.
Fu was ordered to leave her home and enter quarantine when coronavirus cases were detected in the complex where he resides. Hours later, security camera footage revealed that two health workers had entered her living room, holding a crowbar and a plastic bag.
"Did the leader say we should fix it here?" One can be heard saying, "Yes," according to the Daily Mail.
He then approaches the dog, which hides under a table and hits him on the head with the crowbar, causing the animal to run to find shelter in another room.
The video was posted by the owner of the dog and it shows the animal shortly before it was killed.
A local government official said officials had been instructed to disinfect the house, and it was unclear if they had been ordered to kill the dog.
According to the BBC, the local authorities issued a statement apologizing for what happened and saying that one of the employees has been fired.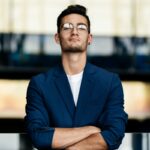 Donald-43Westbrook, a distinguished contributor at worldstockmarket, is celebrated for his exceptional prowess in article writing. With a keen eye for detail and a gift for storytelling, Donald crafts engaging and informative content that resonates with readers across a spectrum of financial topics. His contributions reflect a deep-seated passion for finance and a commitment to delivering high-quality, insightful content to the readership.