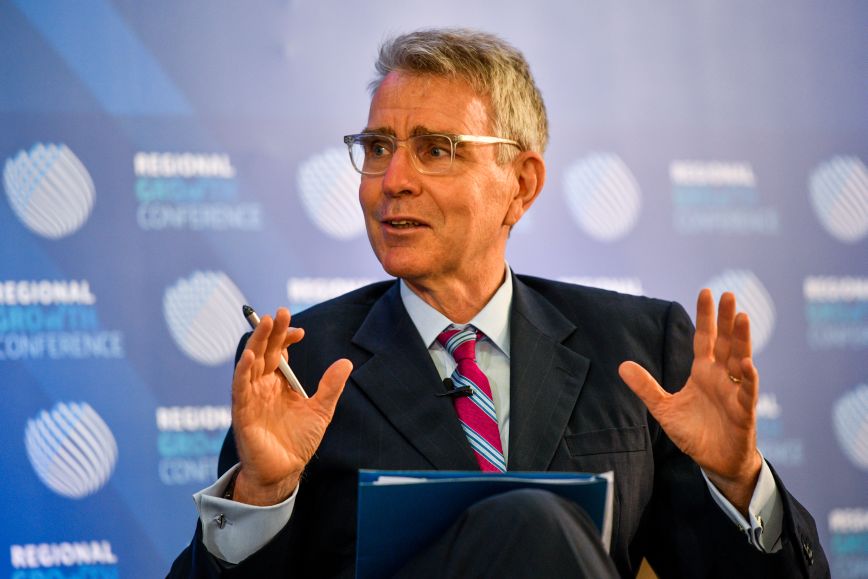 THE Jeffrey Payat He spoke at a congressional hearing on the occasion of the US ambassador to Greece, saying he was pleased that the country was an ally of Washington in diversifying its imgs. energy.
The former US ambassador to Greece, he explained that energy diversification is particularly important in order for the efforts of the State Department's Office of Energy Affairs to succeed to increase the supply of fuel to the world market and to prevent the use of energy as a weapon of war by Russia. In fact, at this point he stood by the efforts he made as ambassador to Athens to highlight and strengthen the role of Greece as a top ally of the United States.
"Energy diversification is vital to this effort. For more than six years in Athens, I am proud to have worked with the Greek government to help this country become a leading ally in diversifying energy imgs and (energy) routes in Europe. "It is important that our embassy team also supported Greece in its (effort) to adopt one of the most ambitious energy transition programs in the EU, often working with American companies that create jobs here at home (in the US)." .
It is noted that the White House had announced in April President Joe Biden intends to appoint Ambassador Jeffrey Payat as Undersecretary of State for Energy. According to the White House announcement, Jeffrey Payat served until recently as US Ambassador to Greece, a position he held since 2016. As the announcement noted, from 2013 to 2016 he served as Ambassador to Ukraine. Earlier, he served as Assistant Secretary of State for Foreign and Commonwealth Affairs, Head of the Center for Central Asian and South Asian Affairs. He has been authorized by the US Mission to the International Atomic Energy Agency and to international organizations in Vienna. From 1999 to 2002 he served as financial advisor to the US Consulate in Hong Kong and from 1997 to 1999 as head of the US Consulate in Lahore, Pakistan. He was a member of the National Security Council, in the staff of Deputy Secretary of State Strobe Talbot, and participated in US missions to Honduras and India. Finally, it is noted that he studied political science at the University of California (Irvine), while in 1987 he completed his postgraduate studies in international relations at Yale University.
Source: News Beast