- Article Top Advertisement -
THE Maria Resa and its news site, Rappler, they were acquitted today in the trial involving four cases tax evasion for which he was accused, with the experienced American-Filipina journalist to state how "truth won".
Ressa, who received the award in 2021 Peace Nobel, along with Russian journalist Dmitri Muratov, is facing three other criminal cases, including a conviction for "cybercrimes", which is currently being reviewed by an appeals court. She faces nearly seven years in prison.
- Article Inline Advertisement 1-
As APE-MPE notes, pwas counted among the voices that criticized Rodrigo Duterte more stronglythe former president (2016-2022) whose policy to crack down on drug trafficking and use resulted in the loss of thousands of lives.
The appeals court ruled that prosecutors could not prove "beyond a reasonable doubt" that tax evasion had taken place.
"Today the facts won. The truth won," Maria Resa said tearfully to other media representatives after the verdict was pronounced at the Manila Court of Appeals.
If she and the site were instead convicted, the decision "would have heavy consequences for the press and capital markets," Rappler warned before the decision was announced, adding that in any case, it would continue the fight for freedom of information.
The former CNN contributor and co-founder of Rappler was indicted on charges of making false statements on a tax return after selling a corporate bond to foreign investors in 2015. The charges were "politically motivated" and amounted to a "gross abuse of power" Resa insisted today, adding "we have proven that Rappler is not a tax evader."
The journalist has been fighting for years to avoid imprisonment. Her prosecution is emblematic of the persecution of independent media in the country, according to human rights and press freedom groups.
Resa and Muratov were chosen in October 2021 by the committee that awards the Nobel Prizes thanks to their fight for "the protection of freedom of expression".
Rappler is among media outlets that have revealed shocking images of executions and questioned the legal basis of former President Duterte's "war on drugs." In this "war" more than 6,200 people have been killed, according to the authorities; human rights organizations speak of tens of thousands of dead.
In September, the current president of the Philippines, Ferdinand Marcos, said he would not intervene in Mrs Ressa's affairs, citing the separation of powers.
In October, a few months after taking office, Ms Ressa was convicted of online defamation.
The Philippines ranked 147th out of 180 countries listed by the NGO Reporters Without Borders (RSF) in 2022. The Committee to Protect Journalists (CPJ) ranked the country seventh on the global impunity list in 2021. for a ranking of countries where journalist killers remain free.
Source: News Beast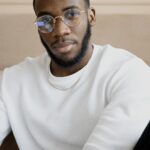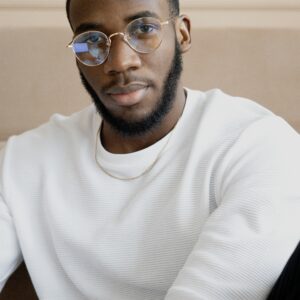 Bruce Belcher is a seasoned author with over 5 years of experience in world news. He writes for online news websites and provides in-depth analysis on the world stock market. Bruce is known for his insightful perspectives and commitment to keeping the public informed.
- Article Bottom Advertisement -