- Article Top Advertisement -
Could it be that Recep Tayyip Erdoğan has his back against the wall in view of the edawn of Maybut the Politico he estimates that "we will not get rid of him easily", warning that "if he senses defeat, no one should expect him to go away quietly".
- Article Inline Advertisement 1-
The article of the American website in detail:
In any fair election process, the Turkish president Recep Tayyip Erdogan he would surely be headed for electoral defeat. But let's be honest, Turkey's presidential and parliamentary elections in May will not follow the Queensberry Rules (a code of generally accepted rules in the sport of boxing) and should not be treated as such.
At first glance, Erdogan appears to be facing the most difficult election of his 20 years in power, especially if the opposition bloc comes together and campaigns in a coherent, united manner, leveraging strengths and focusing relentlessly on the ultimate goal of ousting Erdogan. Recent opinion polls show that the candidate of her opposition TurkeyKemal Kilicdaroglu, who is not even the most charismatic of politicians, is ahead of the incumbent by more than 10 percentage points, with elections to be held in a few weeks.
The effects of the deadly earthquake
And according to opinion polls, the six-party Nation Alliance looks set to win a majority of seats over Erdogan's Justice and Development Party (AKP) and its hard-right partner, the Nationalist Movement (MHP). It is also hard to see how Erdogan can bridge the gap while southern Turkey seethes over the government's inadequate response to last month's massive earthquake.
The killing disaster has so far caused approximately 48,000 deaths and has sparked furious complaints that the tragedy was exacerbated by poor planning and faulty enforcement of building codesall coupled with sloppy crisis management planning.
When a massive earthquake shook the İzmit region near Istanbul in 1999, then-Prime Minister Bulent Ecevit, embarrassed by the scale of the disaster, was widely condemned for failing to mobilize quickly enough. About 18,000 people died in that disaster, and the outcry helped pave the way for the AKP's landslide victory in the next election. The opposition now hopes that last month's earthquake may be enough to end Erdogan's rule in the same way.
Erdogan's "strange" economic model
Furthermore, Erdogan's economic management has been strange. Thanks to his eccentric monetary policy of cutting interest rates amid rising inflation, Turkey has been shaken by soaring inflation, reaching a 24-year high last fall when it hit 85 percent, though it has now fallen to 55 percent.
Battered by economic "headwinds" and Erdoğan's idiosyncratic thinking, Turkey's currency has lost 60% of its value against the dollar since early 2021. And it has recorded a current account deficit and a trade deficit that widened to 38%. Cost-of-living pressures are driving the middle class out of the lifestyles they once knew and plunging the poor into deeper despair. How then, in this context, can Erdogan win?
First and foremost, the Turkish president has enormous advantages as a leader of the establishment and especially so intimidating and ruthless. Erdogan has consolidated his power in Turkey. During his two decades in power, he reshaped the country with the help of creeping Islamization while weakening the parliamentary system, turning it into a presidential equivalent of one-man rule.
Turkey's modern "sultan" has "cleansed" the courts, law enforcement agencies, civil services, intelligence agencies, armed forces and media, and filled them with his loyalists. The Turkish president also made great use of a failed military coup to accelerate the formation of the "Erdogan system".
On his arrival at Istanbul's Ataturk Airport after the 2016 coup, he vowed revenge on the plotters. "They will pay a heavy price for this," he said. "This rebellion is a gift from God to us." Erdogan has never hesitated to pull the levers of power at his disposal, and those who have watched him for years have no doubt that he will pull them again, like a malevolent Wizard of Oz.
"American and European leaders should not let their hope cloud their vision," warned Sinan Sindi, an associate professor of national security studies and author of "Kemalism in Turkish Politics."
The system he created will give him victory
In a paper by the Foundation for Defense of Democracies, Sidi argued that Erdogan "can win without rigging the vote." Ballot fraud, miscounting may not be necessary, the system he created may give him the victory he needs. And the media will be at the forefront of the Erdogan regime's efforts to secure victory.
Erdogan's hold on the Turkish media is terrifying. "The biggest media brands are controlled by companies and people close to Erdogan and his Party, following a series of takeovers that began in 2008," a Reuters investigation concluded. Strict hierarchical editorial control is coordinated directly from the top, with former academic Fachtretin Altun, head of the government's Communications Directorate, overseeing directives sent to newsrooms.
For example, when Erdogan's son-in-law Berat Albayrak resigned as finance minister in 2020 in an unprecedented rift in the Turkish leader's inner circle, the country's news agencies were told not to report on the resignation until he had "given the green light" government.
Thus, the opposition is left with a few independent Turkish media such as Medyascope and Halk TV. But as they focus more on the internal politics of the opposition bloc, if infighting breaks out between the parties — as they did with the selection of Kilicdaroglu as their joint candidate — they are likely to become mired in infighting, deviating from the big goal.
The role of the media
Can social media help break Erdogan's media stranglehold? Turks are migrating "to online news sources that the government is less able to control," the Center for American Progress noted in a 2020 study. "However, while social media has provided an alternative to the pro-government voices that dominate television and print media, is also a mixed bag of facts, half-truths and inflammatory misinformation," the study authors noted.
Of course, the government has also done a lot to control and censor social media, with parliament passing even more restrictive legislation in October. "With a controversial new social media law, Turkish authorities now have the right to control and, if necessary, restrict free speech online in ways that would be unthinkable in any democracy — or even in Turkey before since a few years," reports the Brookings Institution.
Moreover, when checks fail, there is always the risk of imprisonment on weak, vague charges of defaming or insulting the president or government officials, which have already landed 43 journalists in prison along with opposition politicians.
And if the unthinkable happens and the system fails to deliver Erdogan victory on election night, how can he afford to lose? Opposition politicians have already made it clear that if they win they will force him to face charges of corruption and abuse of power along with members of his family, not to mention his inner circle.
"If Erdogan senses defeat, no one should expect him to go away quietly," says Sidi. "If defeat seems imminent, judges and election officials loyal to Erdogan may overturn the results, as they tried to do by annulling the results of the 2019 Istanbul mayoral election.
Or it may even rely on the police and armed forces. Indeed, he may not resign from power after he has lost the election," he added. As May approaches, the Turkish opposition and Turkey's Western allies have many reasons to worry.
Source: News Beast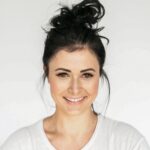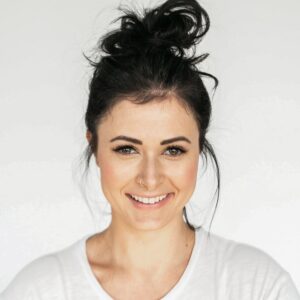 With 6 years of experience, I bring to the table captivating and informative writing in the world news category. My expertise covers a range of industries, including tourism, technology, forex and stocks. From brief social media posts to in-depth articles, I am dedicated to creating compelling content for various platforms.
- Article Bottom Advertisement -