A group of protesters blocked a bridge near downtown Memphis, a city in Tennessee, United States, according to a team from the CNN on site.
The protests come after authorities released the video of a police approach that resulted in the death of a black man, almost three weeks ago.
Tire Nichols, 29, was hospitalized after the arrest on Jan. 7 and died three days later of his injuries, police said. Five Memphis Police Department officers, who are also black, were fired and face criminal charges.
The group of around 200 people marched from Parque dos Mártires, at the southern end of the city center, to the bridge. By 7 pm (local time) all lanes were occupied.
Memphis Police urged motorists to avoid the area of ​​this bridge and the Arkansas Bridge.
The crowd could be heard chanting, "No justice, no peace."
Authorities release video
According to authorities, the man was pulled over by Memphis police for reckless driving and a "showdown" ensued. The police chief said, however, that the department has been unable to find anything to prove the probable cause of the reckless driving.
This Friday (27), a video taken from a camera on a pole in the neighborhood shows Memphis police officers hitting Tire Nichols at least nine times, without visible provocation.
Attention, the following text contains a description of acts of violence.
When the camera first pans to the scene, a police officer can be seen forcefully pushing Nichols to the ground with his knee or leg.
Nichols is pulled by the shoulders and kicked in the face twice. After being pulled into a sitting position, he is hit in the back with what appears to be a baton. After being brought to his knees, Nichols is hit again.
Once brought to his feet, the video shows the officers hitting Nichols in the face several times while his hands are pinned behind his body, causing him to fall to his knees.
Less than a minute later, a police officer appears to kick Nichols out.
More than three minutes after the assault is first caught on camera, agents release Nichols and he rolls onto his back.
A minute later, the young man is dragged across the sidewalk and propped up against the side of a car, where he is largely ignored by officers for the next three and a half minutes.
Ten minutes into the video, a person who appears to be a paramedic finally attends to Nichols.
Cops seem to say that at least two of them sprayed Nichols with pepper, "saying I sprayed it, he sprayed it". Then an agent claims that another shocked Nichols.
One officer says, "He swung, pow, almost hit me," followed by a second saying, "Then he got the gun (inaudible)" while pointing at another officer.
Another agent reports that Nichols grabbed his gun saying, "He had his hand on my gun, the son of a bitch was holding it."
Later, a police officer describes the approach to traffic by saying, "We tried to get him to stop, he wouldn't stop."
The officers continue: "He drove, swerved, almost hit my car. He stopped at a red light, stopped, turned on the blinker".
Nichols is seen in the video slowly rolling around on the ground, trying to talk as a rescuer repeatedly tells him, "you can't go anywhere."
Five former Memphis police officers involved in the incident have been charged with murder and kidnapping, the Shelby County District Attorney announced Thursday.
Source: CNN Brasil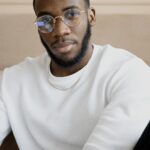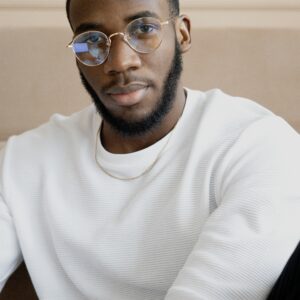 Bruce Belcher is a seasoned author with over 5 years of experience in world news. He writes for online news websites and provides in-depth analysis on the world stock market. Bruce is known for his insightful perspectives and commitment to keeping the public informed.