Published a high-quality image of the tablet Xiaomi Mi Pad 5. Disclosed the characteristics of the global and Chinese versions of the model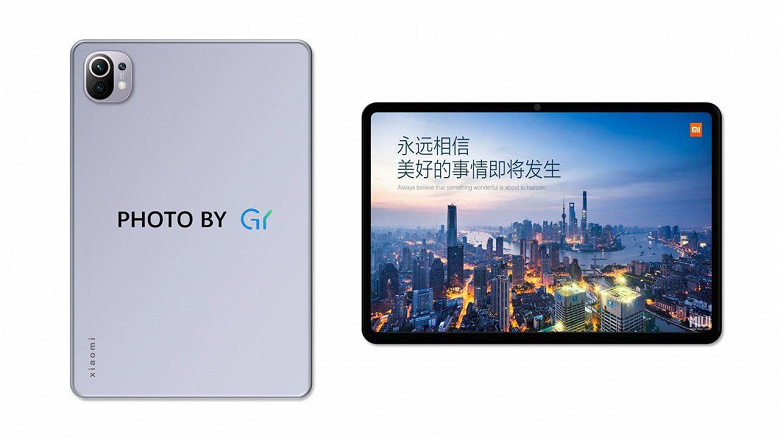 New details have appeared on the web about the Xiaomi Mi Pad 5 tablets, which are due out in August. The device can be viewed on a high-quality render, the characteristics of three versions of Mi Pad 5 – global and two more aimed at the Chinese home market – are also given.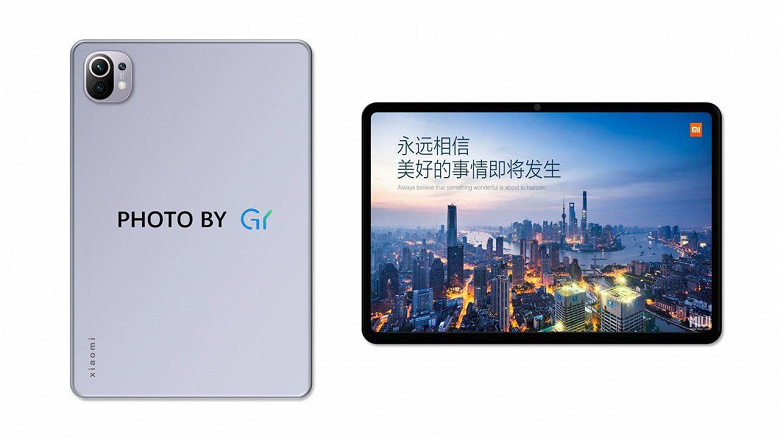 Mi Pad 5 for the global market is known as K82 and is codenamed nabu. It is built on a single-chip Qualcomm Snapdragon 860 platform, equipped with a 12-megapixel main camera and an NFC adapter. Screen – IPS with a resolution of 2560 x 1600 pixels with a frame rate of 120 Hz and support for a stylus.
The base Mi Pad 5 for China is designated K81A and codenamed elish. It has everything the same as the global model, only the single-chip platform is slightly better – Snapdragon 870.
Finally, another model for the Chinese market is the Mi Pad 5 Pro (with the index K81 and the code name enuma). It has the same screen and single-chip platform as the base model, but the main camera uses a higher resolution sensor (48MP) and also has a SIM card slot.
The tablets have already appeared in the base of the Chinese 3C regulator, thanks to which it became known that the K81 and K81A support charging with a power of 67 W, and the maximum charging power of the global model (K82) is 33 W.