- Article Top Advertisement -
The International Criminal Court (ICC) on Friday issued an arrest warrant against Vladimir Putin for war crimes, a move that the Ukrainian government and human rights groups hailed as an important step in holding Moscow accountable for abuses during the war.
Experts contacted by CNN guarantee that the effectiveness of a measure of this nature is still not clearly perceptible and that "political changes in Russia" will be necessary for Putin to be tried for the war crimes of illegal deportation of population and illegal transfer of population from occupied areas of Ukraine to Ukraine. Russia, to the detriment of Ukrainian children.
- Article Inline Advertisement 1-
1. Is this the first time that a head of state has been the target of an arrest warrant from the International Criminal Court?
No, as Francisco Pereira Coutinho, an expert in international law, explains: a similar order was ordered in 2009 to the then president of Sudan, Omar Al-Bashir.
"To realize the lack of effectiveness that this measure has, President Bashir was the subject of a warrant in 2009 and was deposed in 2019, so we had 10 years with a warrant for this president" – who ended up being judged by a court in Sudan. "It will probably be what will happen to President Putin as well", concludes Pereira Coutinho.
2. So how important is this moment?
Although a large-scale impact is not expected in the short term, Francisco Pereira Coutinho explains that this does not detract from the importance of the moment.
For this is confirmation of allegations of war crimes and crimes against humanity consistently denounced by Ukraine and systematically rejected by Russia.
"We already knew that Ukraine had referred to the International Criminal Court jurisdiction over everything that happened in its country since 2014 and, therefore, we were waiting for conclusions on what we had heard in the last year and, now, we finally have two people who have been the subject of arrest warrants."
3. Two people?
In addition to Vladimir Putin, the commissioner for children's rights in the office of the President of Russia, Maria Lvova-Belova, was also the subject of an arrest warrant.
According to the International Criminal Court document, Lvova-Belova was accused of committing war crimes related to the deportation and illegal transfer of children from occupied areas of Ukraine to Russia.
Specifically, it is alleged that it is responsible for these crimes under Articles 8(2)(a)(vii) and 8(2)(b)(viii) of the Rome Statute and have been committed in occupied Ukrainian territory since at least 24 February 2022.
4. How did the Russian state react?
The Kremlin rejected the validity of the arrest warrant issued by the International Criminal Court, saying Russia does not recognize the authority of the court and therefore argues that any decisions taken by the ICC are considered legally null and void.
The Kremlin also noted that several other countries have similar views on the ICC's jurisdiction.
5. What is a war crime?
The International Criminal Court has specific definitions for genocide, war crimes, crimes against humanity and the crime of aggression.
Potential Russian war crimes could be targeting civilian populations, violating the Geneva Conventions and targeting specific groups of people, among others.
6. Which nations recognize the authority of the ICC?
So far, a total of 123 countries have ratified the Rome Statute, which is the treaty that created the International Criminal Court.
However, it is worth noting that not all of these countries have fully recognized the authority of the court, as some have ratified the treaty with certain reservations or conditions.
Furthermore, there are some countries that have not ratified the Rome Statute but that accept the jurisdiction of the ICC in certain circumstances.
7. Does this mean that Putin cannot travel to most of these countries?
As CNN's International editor, Filipe Caetano, recently noticed, South Africa, the country where Putin is going to travel, signed the protocol of recognition of authority to the ICC.
Therefore, "on the next trip, if South Africa complies with the agreement with the ICC, eventually Putin may be detained," he said.
However, it is important to note that even if South Africa recognizes the ICC's jurisdiction, it is uncertain whether it would be willing to detain or extradite Putin, given the potential political implications and diplomatic fallout.
"Putin is smart, I doubt he will not consider this warrant before traveling", defends Pedro Neto, executive director of Amnesty International in Portugal.
8. Could Putin be prosecuted for other crimes?
Pedro Neto believes that Vladimir Putin will be "hardly" arrested and recalls that "of so many war crimes, the ICC only points to this one", reiterating that "there is still much to be done". ICC prosecutors collected evidence on other crimes as well, he adds.
9. Who can be judged by the court?
Anyone accused of a crime that falls within the jurisdiction of the court, which includes countries that are members of the ICC, can be tried.
The court judges people, not countries, and focuses on those with the greatest responsibility: leaders and representatives.
Although Ukraine is not a member of the court, it had already accepted its jurisdiction.
10. What crimes does the court deal with?
The ICC is intended to be a "last resort" court and is not intended to replace a country's justice system.
The court, which has 18 judges serving nine-year terms, tries four types of crimes: genocide, crimes against humanity, crimes of aggression and war crimes.
Source: CNN Brasil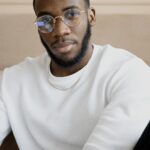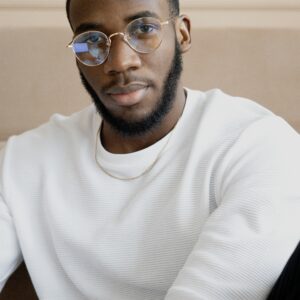 Bruce Belcher is a seasoned author with over 5 years of experience in world news. He writes for online news websites and provides in-depth analysis on the world stock market. Bruce is known for his insightful perspectives and commitment to keeping the public informed.
- Article Bottom Advertisement -