The body of actor Jeff Machado, 44, was released by his family this Thursday (25), in Campo Grande, in the West Zone of Rio de Janeiro. The procedure took place after the arrival of the boy's mother, who lives in the interior of Santa Catarina.
According to Maria das Dores Estevão Machado, her son may have been the victim of a false promise of employment at a television station.
"I believe he was promised a job on a TV. With all the courses he had, if he paid he could get in faster. So he was deceived a long time ago by false friends and the police are aware of it because I think there are several. The police are looking for it, it's in everyone's interest," said the actor's mother.
Last Monday (22), the actor's body was found with signs of torture inside a trunk buried and concreted in the back of a property in Campo Grande. According to investigations, the house did not belong to the actor and was rented a month before the crime.
Agents from the Whereabouts Discovery Police Station arrived at the scene after breaking the victim's telephone secrecy. Another clue was Jeff Machado's dogs, which had identification chips and were abandoned in the crime scene.
"With the dogs abandoned and, as they were all chipped, it was easy to identify. Everyone knows that he had an unconditional love for dogs", said lawyer Jairo Magalhães, who represents the actor's family.
The case is being investigated as aggravated homicide and concealment of a corpse.
Civil Police do not rule out that the killer is someone close. That's because when the body was found, one detail caught the investigators' attention: the trunk used to hide the actor's body belonged to the victim and was in the property where Jeff Machado lived.
In a note, the Whereabouts Discovery Police Station (DDPA) said it is continuing to take steps to determine the authorship and motivation of the crime.
Actor Jeff Machado, 44, was born in Araranguá, a municipality in the interior of Santa Catarina with about 70,000 inhabitants, located in the south of the state, and had lived in the capital of Rio de Janeiro for nine years.
Graduated in journalism and cinema, at the beginning of his career he worked as a gossip columnist for magazines in Florianópolis and Rio do Sul, in the municipality of Vale do Itajaí, in Santa Catarina. In 1997, he moved to São Paulo and, living between the capital of São Paulo and Rio de Janeiro, he devoted himself to the study of performing arts.
In 2008 he returned to Florianópolis, where he worked in the areas of press and arts. He was a press officer, producer, art director, set designer and window dresser. In 2014 he moved to Rio de Janeiro, where he worked as an actor and had surfing as his main hobby.
According to the actor's mother, the wake and burial should take place on Friday (26), in Araranguá, where the family lives.
"It is not possible that I have to take a flight to get my son. I didn't see it, but my lawyer saw it and said he [Jeff] it is unrecognizable. Jefferson is a handsome young man. An artist and a model. And I come to get my son that way. I'm shaken", laments Maria das Dores.
*With information from Fabio Grellet from Estadão Content
Source: CNN Brasil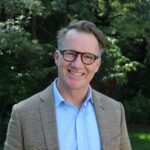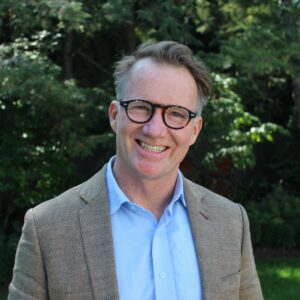 I'm James Harper, a highly experienced and accomplished news writer for World Stock Market. I have been writing in the Politics section of the website for over five years, providing readers with up-to-date and insightful information about current events in politics. My work is widely read and respected by many industry professionals as well as laymen.