Want to get a budget smartphone from Samsung? Your eye could well fall on the Galaxy A04s, because in the Samsung catalog it is in the lower positions. It should be noted right away that cheapness does not always mean balance, so you especially want to take a closer look at the new product. Especially considering that it has very similar alternatives: the Galaxy M13 with slight camera differences and the Galaxy A13 with almost identical specifications.
Specifications
Display: 6.5 inches, PLS LCD, 1600×720 pixels, Hz.
Processor: Exynos 850, 8 nm.
RAM: 3 or 4 GB.
User memory: 32, 64 or 128 GB.
Main camera: 50 MP (f/1.8) + 2 MP (f/2.4, macro) + 2 MP (f/2.4, depth sensor).
Front camera: 5 MP (f / 2.2).
Battery: 5000 mAh, 15 W.
Preinstalled operating system: Android 12, One UI Core 4.
Dimensions: 164.7 × 76.7 × 9.1 mm.
Weight: 195 grams.
Design
The design of the phone is quite simple and minimalistic. The body of the Galaxy A04s is made of plastic and has nicely rounded edges for a comfortable grip. The front panel is also slightly rounded, eliminating any protrusions or gaps. It looks like the case is made from a single piece – we like it.
Another positive point in the assembly is not too slippery plastic, the glossy surface of which is in good contact with the skin. It's definitely less slippery than any average glass-backed phone. However, it's not like Samsung has any wiggle room with materials. We doubt that the price of the Galaxy A04s could be achieved with a glass or metal build.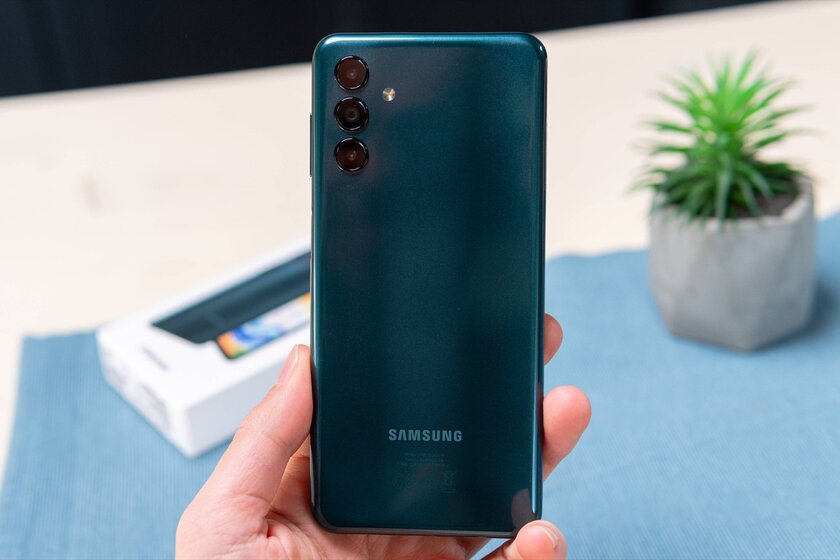 Moving around the sides, we find the power button, which doubles as a fingerprint reader nestled in a slight recess. It's conveniently located within easy reach of your thumb, but you'll have to pull your finger a bit to reach the volume rocker, which sits just above the power key. The bottom has a USB-C connector, a speaker grille, and a 3.5mm audio jack.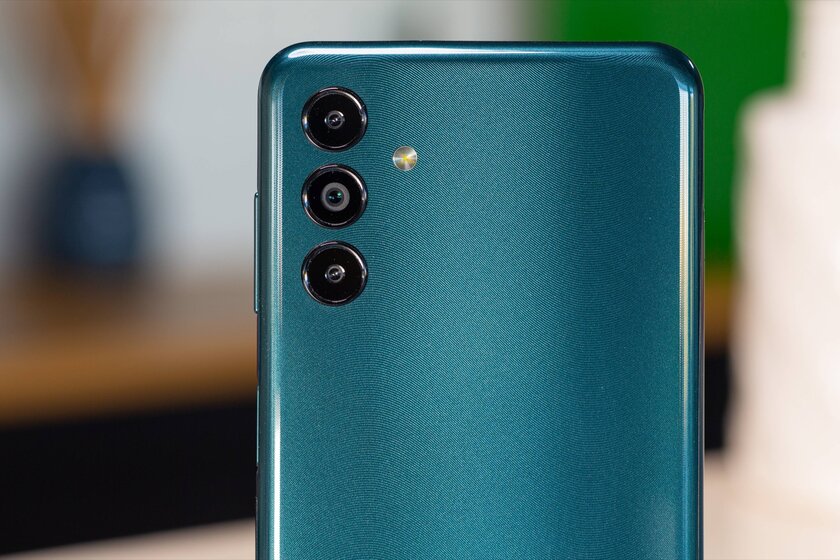 Overall, the Galaxy A04s has good build quality and is easy to handle. It does not exceed its capabilities, but we did not expect premium materials and innovative design in this price range.
Display
The Samsung Galaxy A04s is built around a 6.5-inch IPS LCD panel, which is a common find in this price range. LCDs are still fairly common and often cut costs. Interestingly, Samsung opted for a 90Hz display instead of 60Hz, which may have forced the product planning team to settle for 720×1600. Most, if not all, of the phone's competitors have higher-resolution 1080p screens.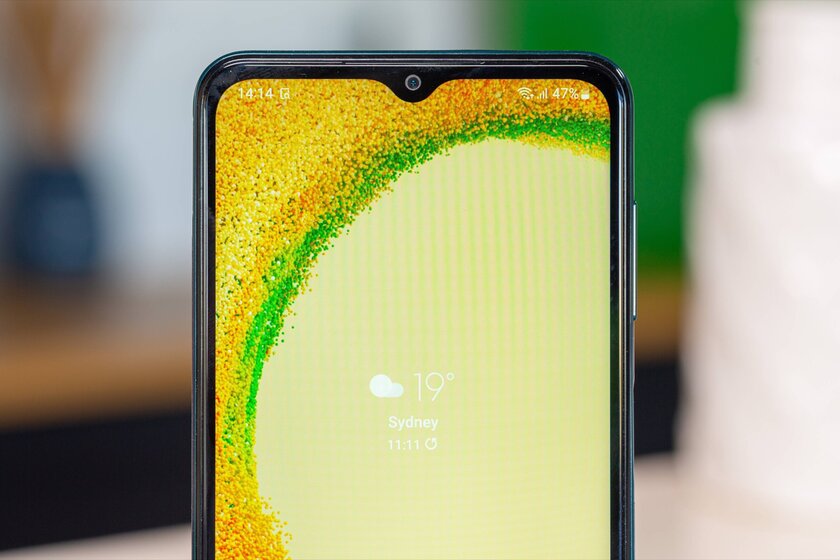 In terms of brightness, the phone couldn't reach the claimed 400 nits mark, but it got pretty close. In our tests, the display's brightness reached 389 nits in auto and manual modes (there is no brightness boost in Auto mode).
The lack of physical proximity and ambient light sensors is a bit of a problem. Virtual proximity sensors are notorious for their poor consistency when turning off the screen during calls. Phones that lack ambient light sensors use the front camera to measure lighting conditions. This technology is less energy efficient, takes too long to respond to changes, and is sometimes inaccurate.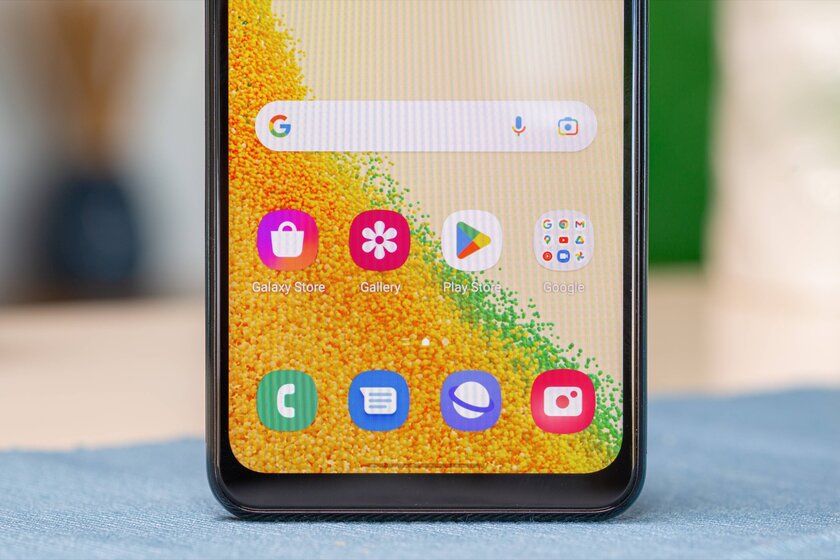 After taking your phone out of your pocket, it takes a few seconds for the program to adjust the brightness if it is drastically different from the previous light in the place where you last used your phone. We found ourselves reaching for the brightness slider a lot. And given the slightly lower maximum brightness, the overall outdoor experience could be better.
autonomy
The Galaxy A04s is powered by the energy-efficient Exynos 850 chipset and is powered by a large 5,000 mAh battery, so battery life is expected to be great. The test results when the screen is turned on and off are more than worthy of praise. We also expected the overall stamina score to be the same as the Galaxy A13, as both phones come with pretty much the same hardware. In any case, 114 hours of total endurance is an excellent result.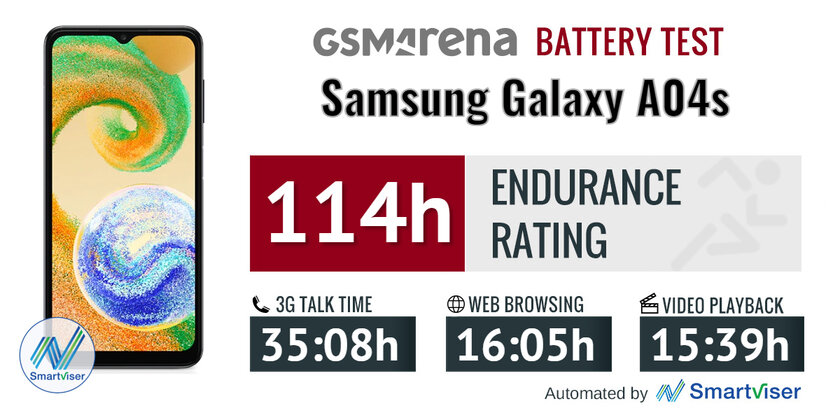 The Galaxy A04s does not come with a charger in the box, but supports standard 15W charging, just like the Galaxy A13. Even charging times are pretty similar, as the Galaxy A04s only gets 28% battery in the first 30 minutes, while it takes 2 hours and 14 minutes to fully charge.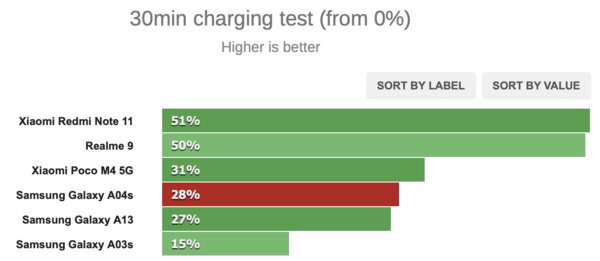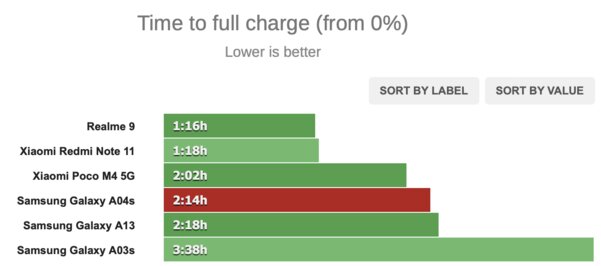 While this is by no means a fast rate, it is quite appropriate for the entry level.
Performance
This isn't our first encounter with Samsung's Exynos 850 chip – after all, it's a 2020 chipset that's a little dated in smartphones. It is based on the 8nm LPP process, which is slightly behind the current 6nm chips.
The Mali-G52's single-core GPU is enough for budget gaming on a 720p display, so this probably won't be an issue or bottleneck.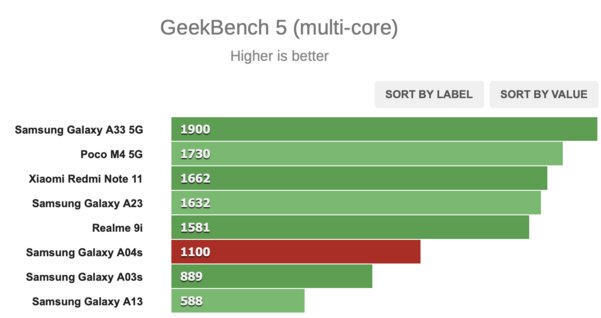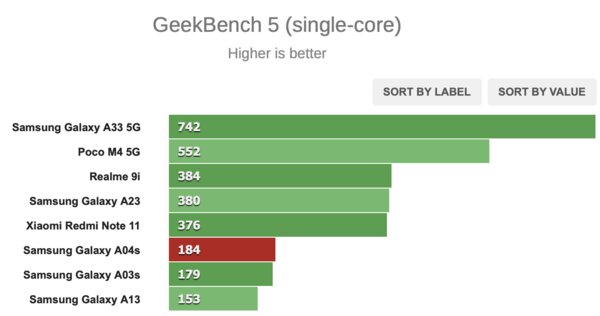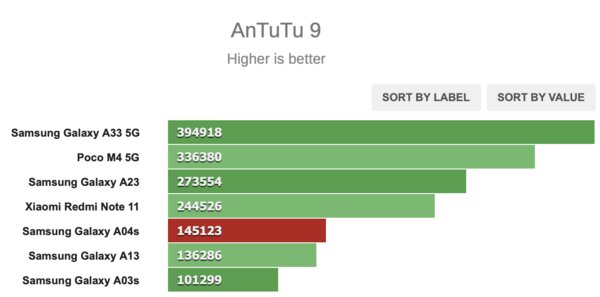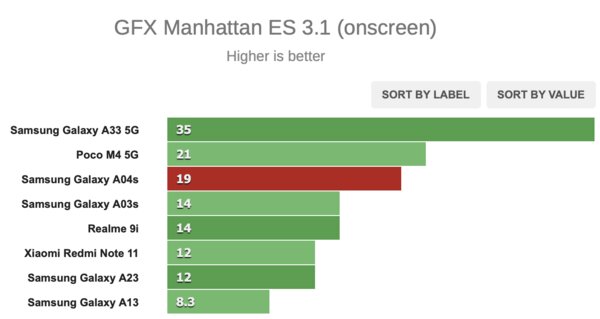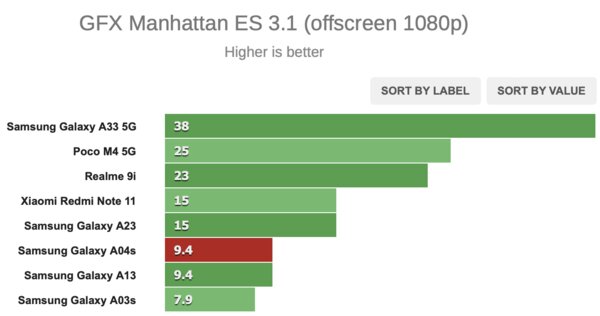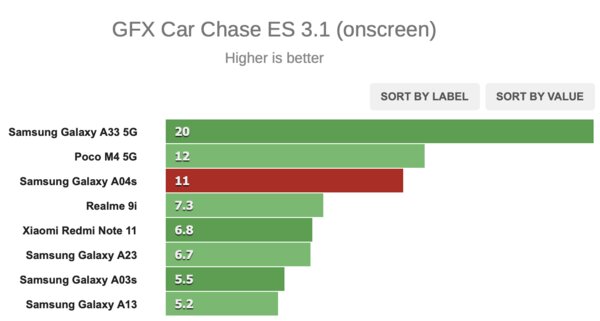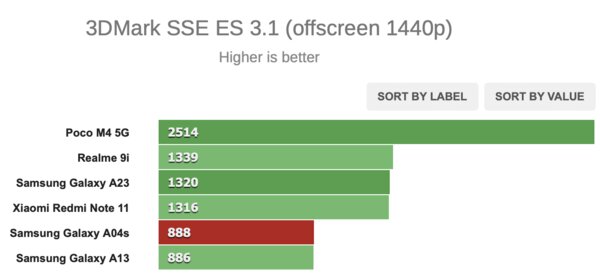 The poor performance of the processor is probably the weakest point of the Galaxy A04s. While 8 cores is the standard choice these days, most (if not all) competitors offer at least two powerful cores such as the Cortex-A75. The underpowered processor used here results in a sluggish user interface, and some stuttering or lag happens as you start filling up the home screen and apps with content.
In terms of performance, the A04s falls short of the competition, being handicapped by a disappointing processor. This is a budget phone, but we were expecting a bit more, even in this class.
cameras
When there is enough light, the Galaxy A04s performs well. The sharpness is good, the level of detail is impressive for this class, the colors are realistic and there is no noise. Galaxy A04s excels in its class. Even the dynamic range is on top.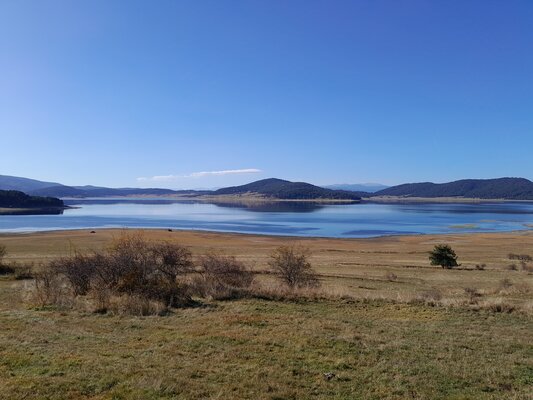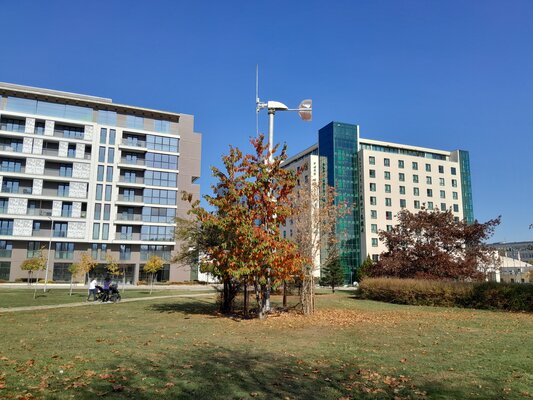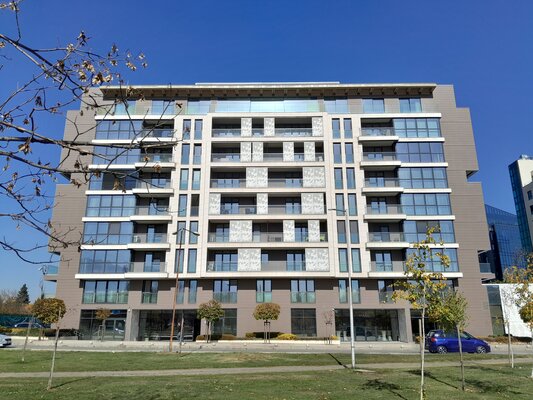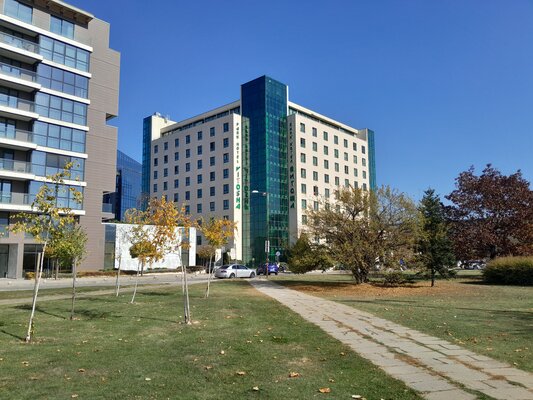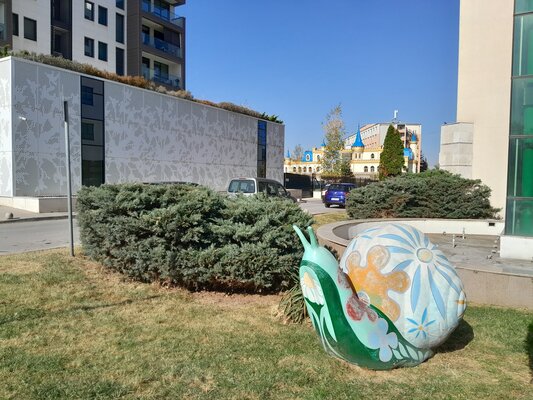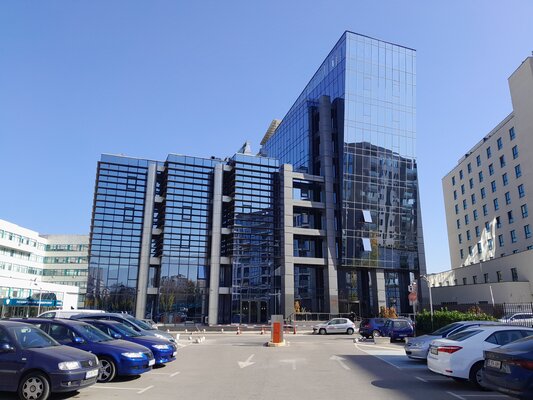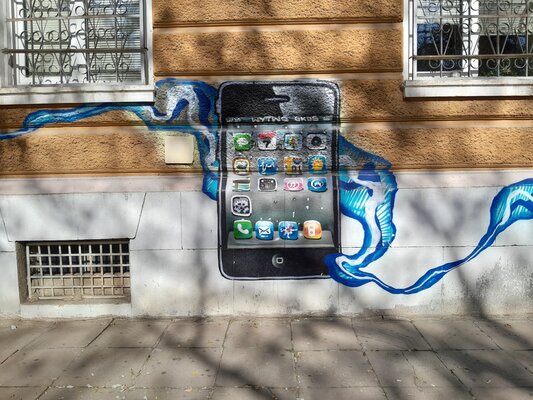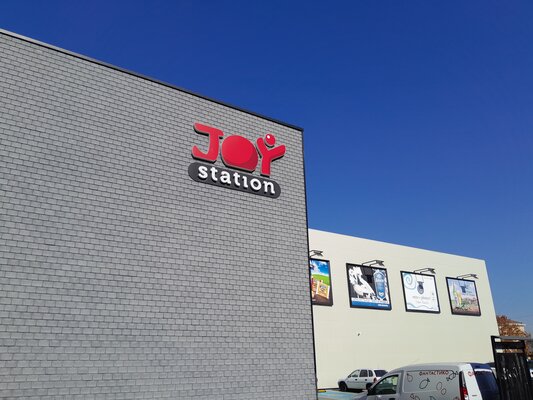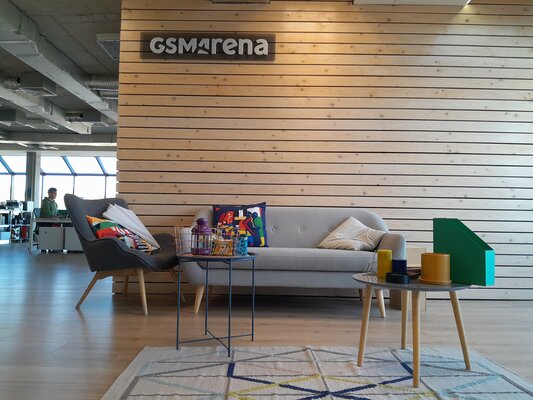 Main camera, 12.5 MP
However, you won't benefit from the special 50MP mode, as the image quality isn't very good, and the photos seem to be upscaled rather than taken at the sensor's native resolution. This is probably due to hardware limitations, since the Exynos 850 chipset, according to some reports, supports a camera resolution of no more than 48 megapixels.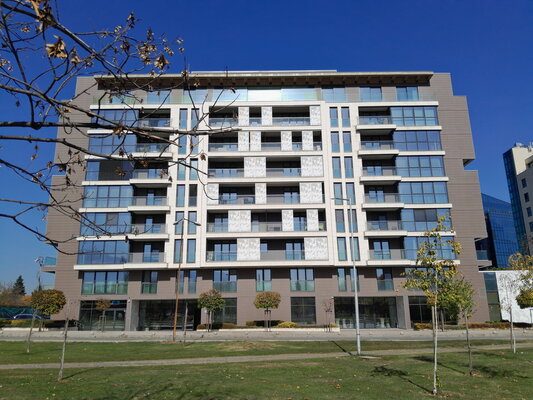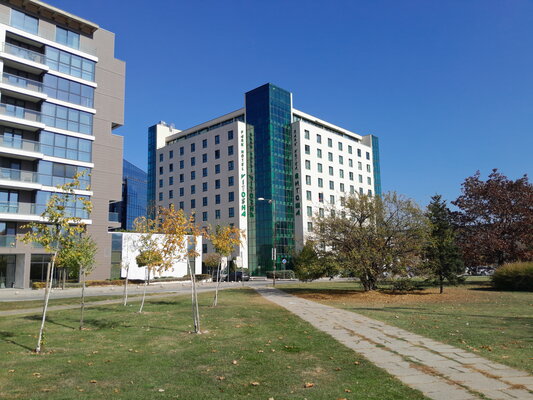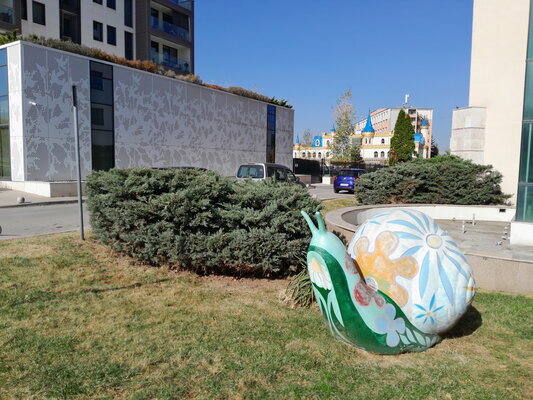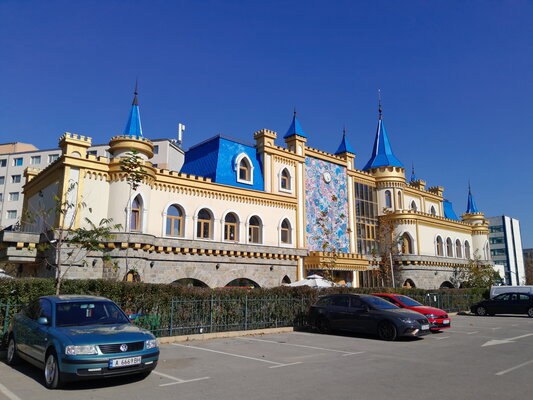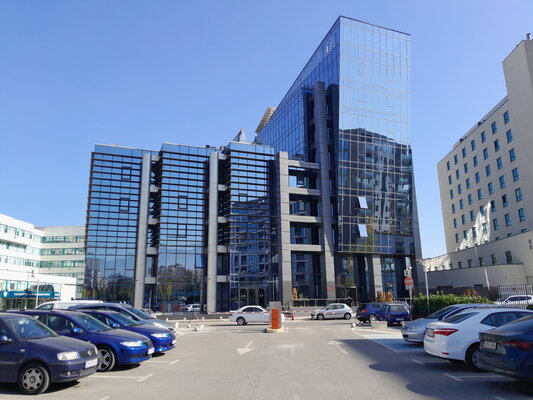 Main camera, 50 MP
It is very optimistic for Samsung to include a special 2x zoom switch in the standard photography mode. As expected, the quality is far from ideal. Samples at 2x zoom are soft, sometimes grainy, and lack fine detail.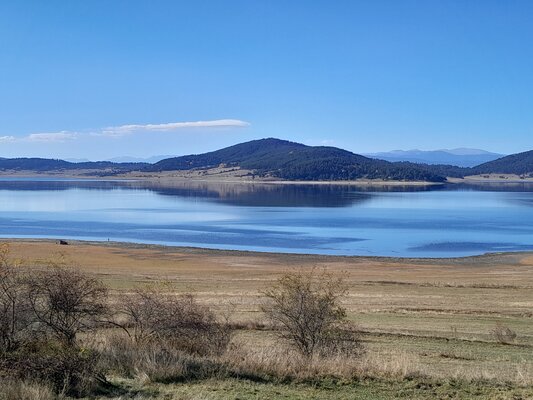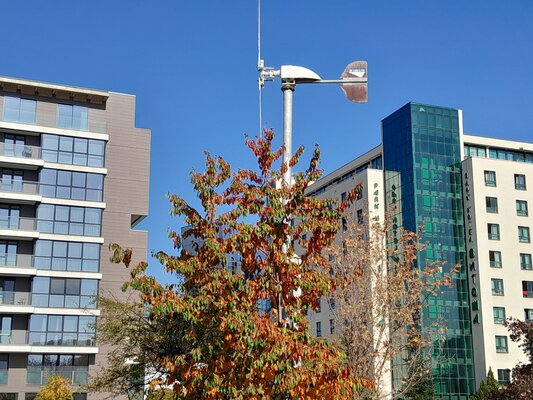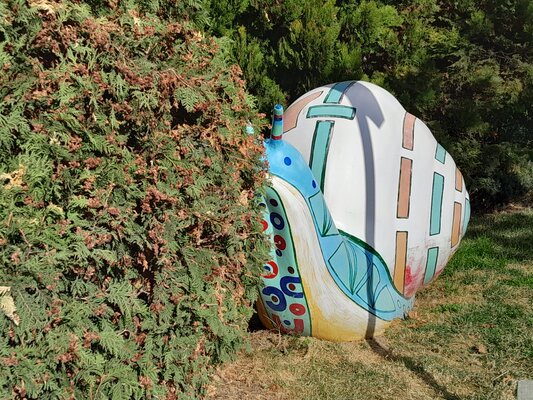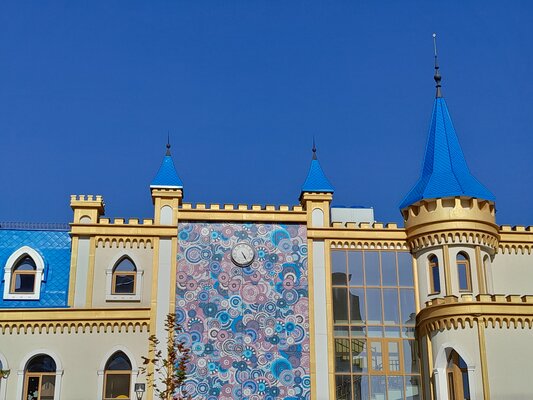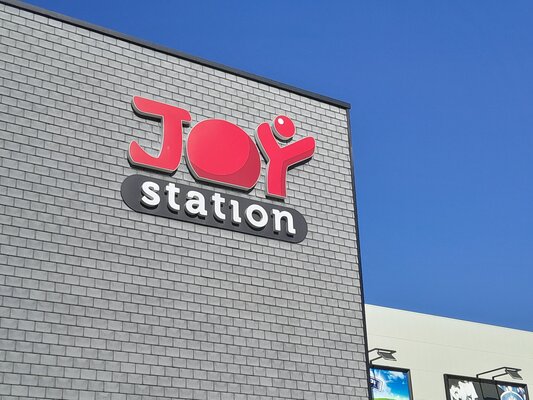 Main camera, zoom 2×
The popular 2MP macro camera has also made its way into the Galaxy A04s, and to be honest, it's just a marketing gimmick at the moment. Such a camera is of little use, as it has a low resolution that affects detail, and because it is a tiny sensor, it only performs acceptably in optimal lighting conditions. However, even in good light, photos are dim, lacking contrast, and the overall level of detail is unimpressive. The lack of autofocus is another big drawback.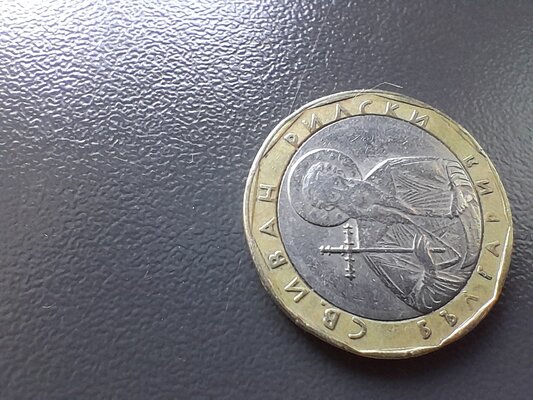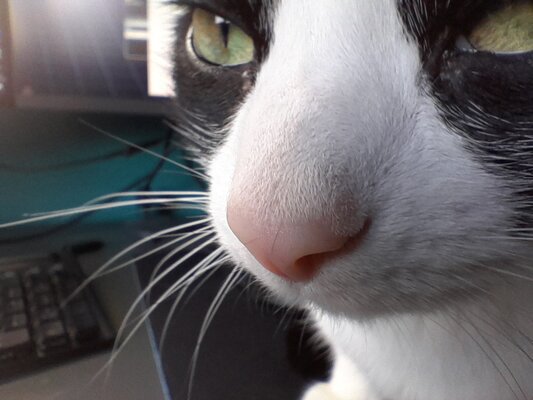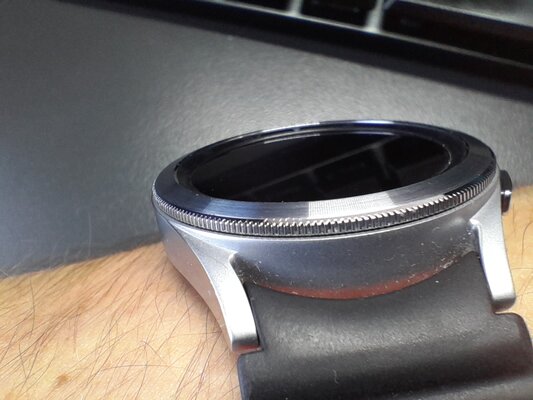 Macro camera shots
Low-light photos are quite good considering the entry-level Galaxy A04s. The shots are well exposed, but the HDR processing can't do much to prevent highlight clipping. Colors and contrast are average. On the other hand, noise is well controlled and there is a surprising amount of detail in the shots.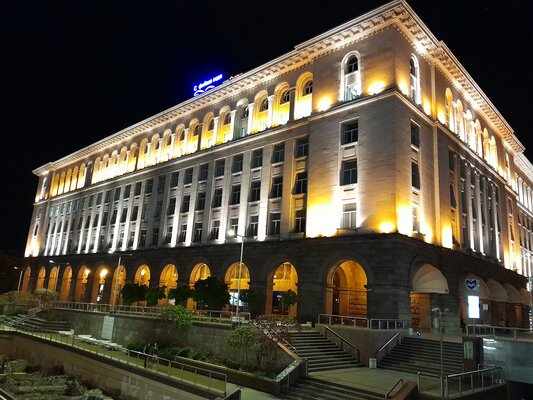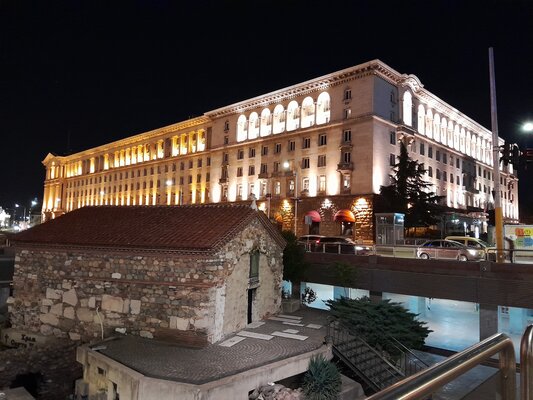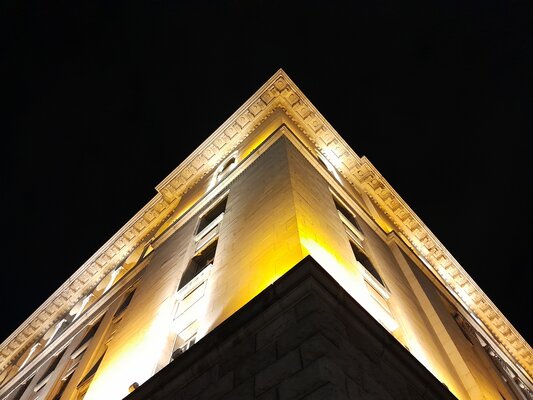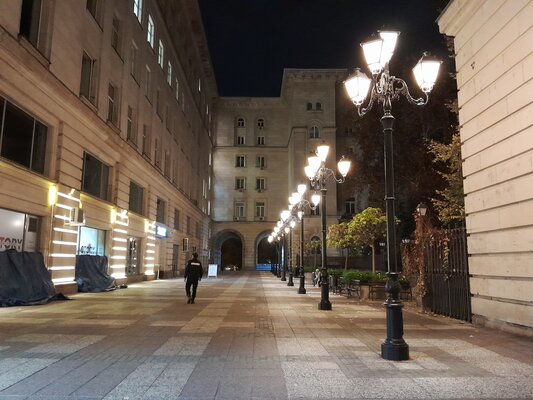 Main camera, 12.5 MP
Unfortunately, there is no night mode that can be resorted to in difficult lighting conditions. Perhaps this is due to the limited processing power of the SoC and the capabilities of the ISP.
As is typical for Samsung, there are two switches in the viewfinder – one for a 5MP full-size image that uses the entire field of view, and a second for a slightly zoomed-in mode that crops the image from the center and produces roughly 3.6MP shots. However, both modes are comparable in terms of sharpness and detail. So it all depends if you want a little more FoV or not.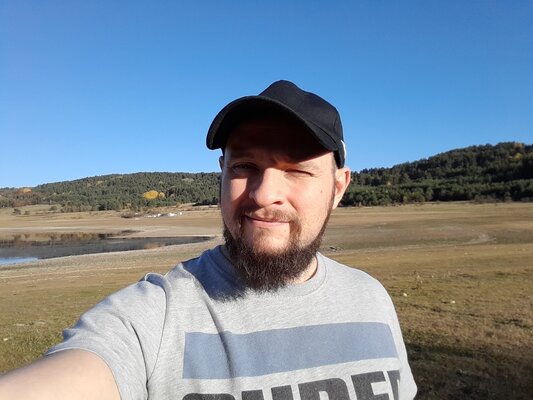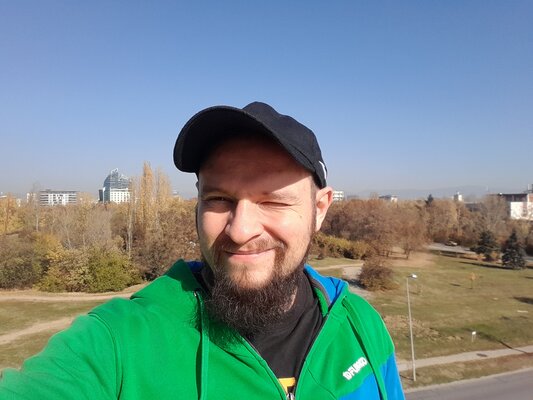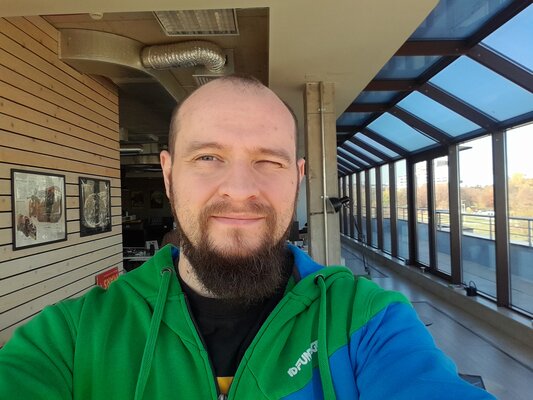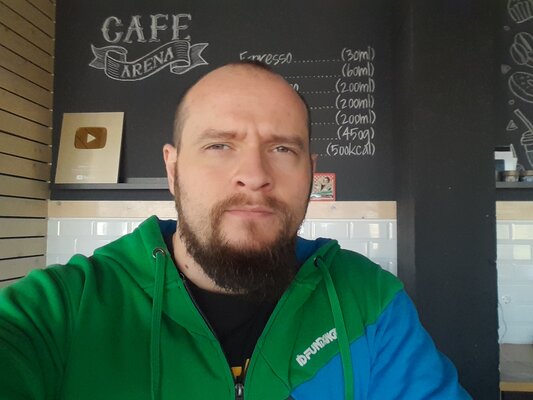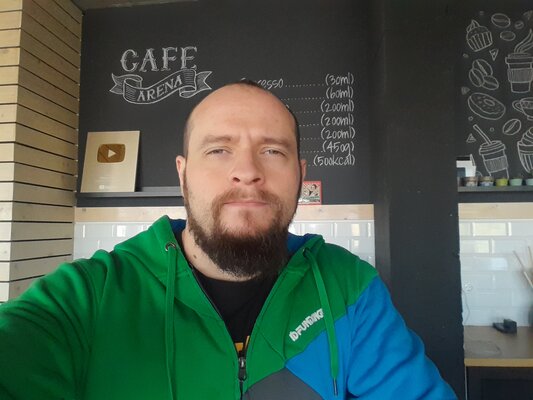 Selfie on the front camera. 1 picture – full size, the rest – approximate
Either way, photos taken in good lighting conditions look pretty solid for a low-end phone. Colors are vibrant, dynamic range is okay for the most part, skin tone looks natural, and as we said, sharpness is good too.
Portrait mode correctly blurs the boundaries of the main subject. As you'd expect, when shooting indoors where the lighting isn't particularly favorable, selfies come out soft and noisy.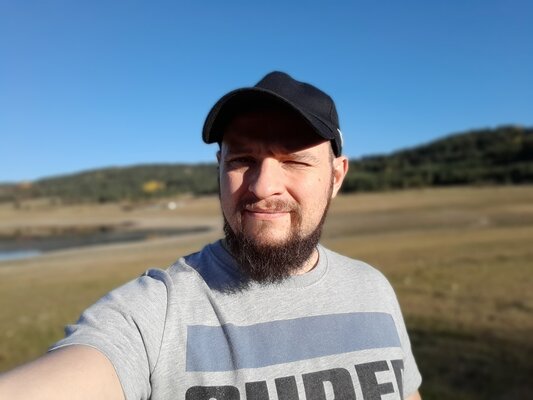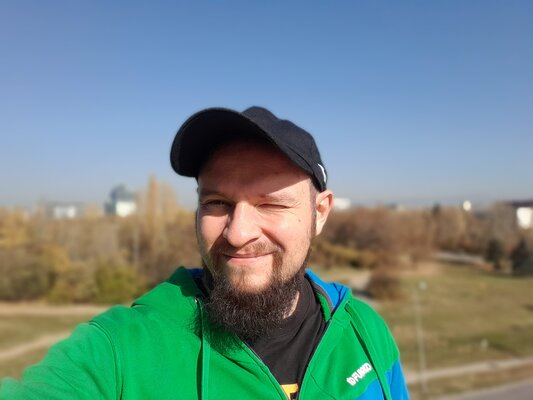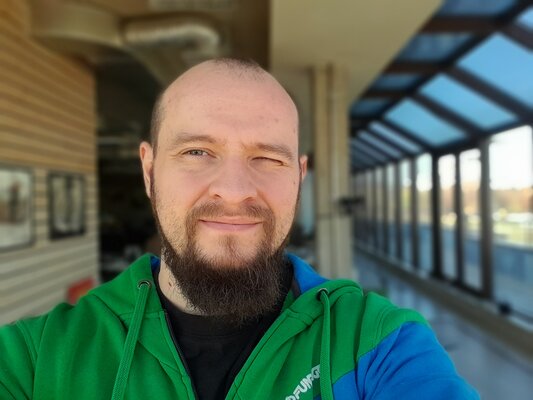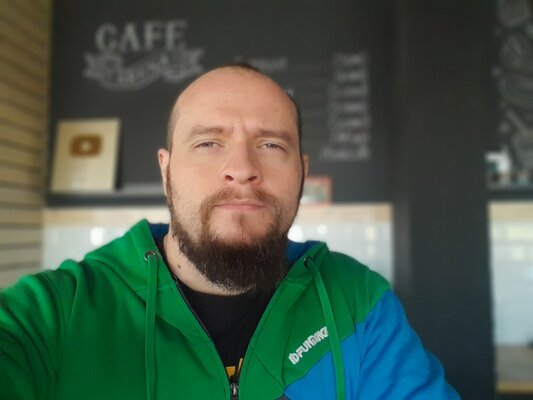 Portraits on the front camera
Portraits are sharp and detailed, with good color saturation. We were even surprised by how convincing the faux bokeh effect is – the blurry background looks good and the edge detection is pretty accurate. Due to the limited dynamic range, it is worth choosing scenes without sudden changes in lighting.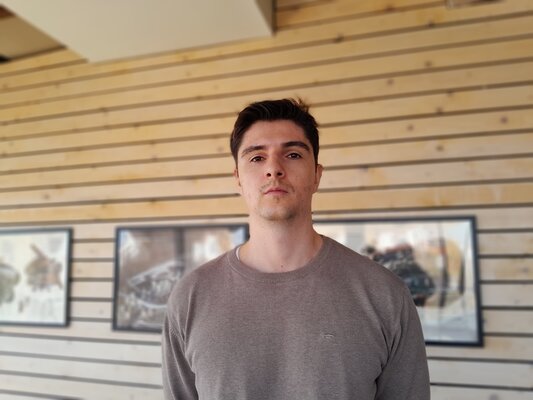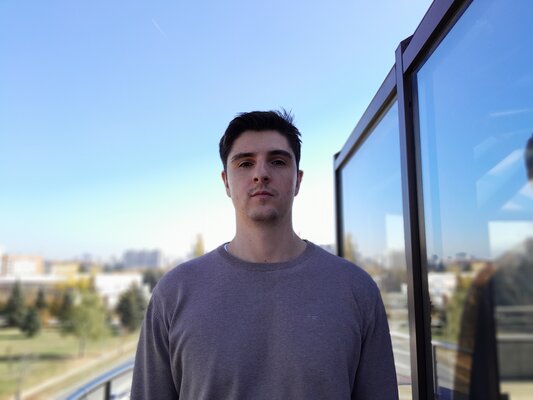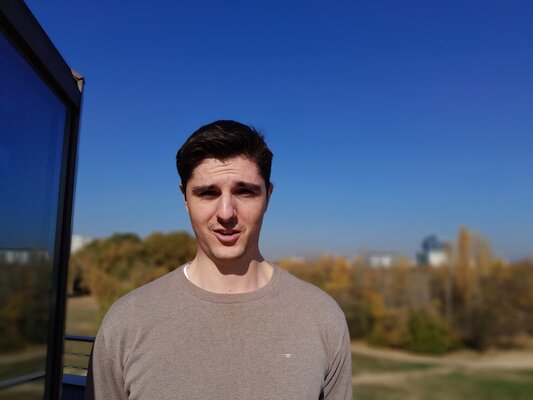 Portraits on the main camera
Review
The Samsung Galaxy A04s is a cheap entry-level device, possibly the cheapest Galaxy smartphone you can get. It has a high refresh rate screen, a good main camera and very good battery life, so it's a solid upgrade from last year's Galaxy A03s. Unfortunately, this is hardly enough to tip the scales in his favor.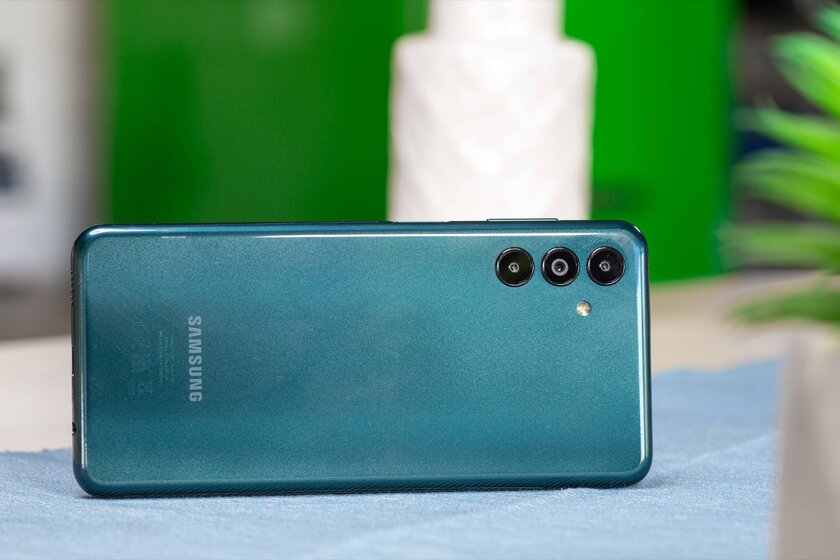 Phone performance is poor and the amount of memory provided by the base configuration is insufficient. It may be suitable for those who are interested in staying in touch, mainly making calls and occasionally exchanging messages. But for more demanding use cases, we cannot recommend A04s. With low maximum brightness and low resolution, unstable software and slow charging, there are better options out there – some even from the Samsung camp.
pros
Good battery life.
The quality of the camera in daylight is good, selfies are worthy. Video recording is also good, despite the 1080p resolution limitation.
One UI 4.1 Core on top of Android 12 is customizable, mature and full of features.
3.5 mm jack, microSD, NFC.
Minuses
Poor performance, frequent delays and slowdowns.
The display is only 720p, and a smooth 90Hz refresh rate is pointless with such a sloppy user interface.
Virtual proximity sensor may be inconsistent, incorrect brightness control due to lack of light sensor.
The single speaker is mostly unimpressive in quality.
The camera does not have a night mode or video stabilization.
The package does not include a charger.
This is a translation of the GSMArena review.
Source: Trash Box