Currently, 5-nanometer manufacturing is the most advanced technology in the manufacture of modern microcircuits. The next important step should be the transition to a 3-nanometer technological process.
A couple of years ago, Samsung introduced the 3GAE (3nm Gate-All-Around Early) and 3GAP (3nm Gate-All-Around Plus) nodes, promising significant power savings and improved overall performance. Now, the South Korean giant has announced the postponement of its 3nm chip production technology to 2022. What's more, the company has also postponed the release of the 2nm chip until 2025.
Samsung uses cutting-edge technology to manufacture its chipsets, and the South Korean giant's clients include Qualcomm, IBM and other major companies. Samsung is competing with TSMC, which also announced a few months ago that it will postpone the launch of 3nm chips.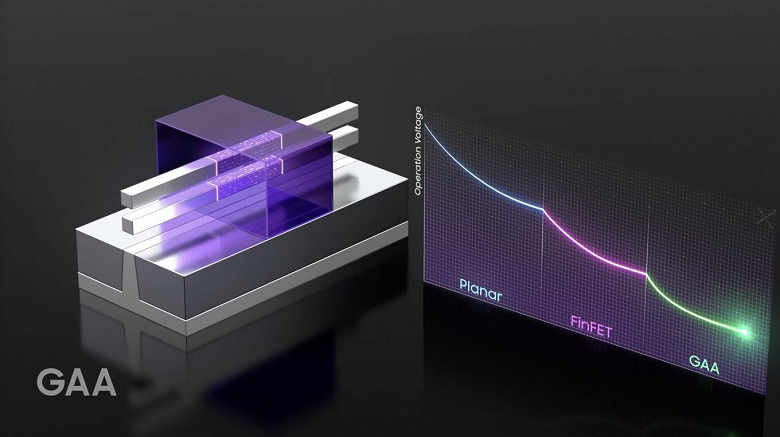 At the time of the announcement in 2019, Samsung said the 3nm process could offer a 35 percent jump in performance in addition to a 50 percent reduction in power consumption over the 7LPP process.
Delaying the introduction of the new technology makes sense given that chip makers are under tremendous pressure as there is currently a global shortage of semiconductors. Samsung wants to stick to a proven process with better performance than the experimental process.
.