The outlook for inflation in the Eurozone has not improved since July, when the European Central Bank made its first rate hike in a decade, the bank's Executive Committee member Isabel Schnabel said today.
The ECB surprised analysts in July by raising interest rates by 50 basis points, although it had previously announced that the first increase would be 25 basis points.
July's move is not enough to change the outlook for the path of inflation, and even a recession alone will not be enough to rein in inflationary pressures, Schnabel said.
"In July, we decided to raise interest rates by 50 basis points as we were concerned about the path of inflation," the official told Reuters in an interview. "The concerns we had in July have not eased… I don't think the outlook [του πληθωρισμού] has fundamentally changed".
Analysts expect another rate hike from the ECB in September, with officials split between 25 and 50 bps. Schnabel's remarks show she is expected to support a decision to raise rates more.
"I cannot rule out, in the short term, inflation rising further," Schnabel warned. "These inflationary pressures are expected to stay with us for some time: they will not disappear quickly," he added, while warning that "it will take time for inflation to return to the 2% target."
The ECB official also admitted the risk of recession for the European economy due to the tightening of monetary policy and pressures from the energy price rally.
"There are strong indications that growth will slow and I cannot rule out the possibility that we may enter a technical recession, especially if energy supplies from Russia are further disrupted," he said.
"Downside risks to economic growth have increased due to both new supply disruptions from drought and low water levels in major rivers. It appears that of the major Eurozone economies, Germany has been hit hardest."
He also estimated that while a recession would ease price pressures, it would not be enough on its own to drive inflation back to the 2% target. "Even if we enter a recession, it is unlikely that inflationary pressures will subside on their own," he noted.
On the risk that rate hikes could lead to a rally in borrowing costs in the region, particularly for highly indebted countries such as Italy and Greece, the ECB official appeared reassuring, noting that the central bank has launched a new tool to address this risk, the Transmission Protection Instrument (TPI). He also noted that markets are currently more stable, despite increased volatility and low liquidity.
Source: Capital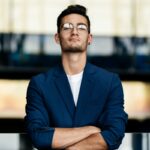 Donald-43Westbrook, a distinguished contributor at worldstockmarket, is celebrated for his exceptional prowess in article writing. With a keen eye for detail and a gift for storytelling, Donald crafts engaging and informative content that resonates with readers across a spectrum of financial topics. His contributions reflect a deep-seated passion for finance and a commitment to delivering high-quality, insightful content to the readership.