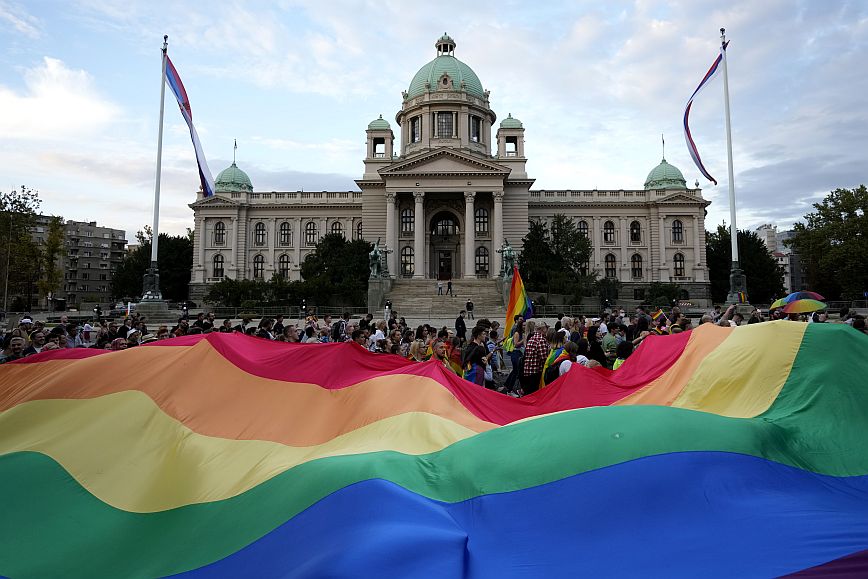 The pride march of the LGBTI community of Serbia is normally expected to take place in Belgrade today, as part of the culmination of the EuroPride 2022 events, despite the ban imposed.
As reported by APE-MPE, Belgrade police on Tuesday issued a ban on the march for reasons of public safety. The organizers announced that they will not comply with this decision and will march through the main streets of Belgrade.
The march will symbolically start outside the constitutional court, which has ruled similar decisions of the authorities as unconstitutional four times in the past. The Belgrade prosecutor's office announced that the decision to ban the pride march has not been revoked by the police and warned that those who violate it will face the consequences of the law.
The ban on the march was condemned by the LGBT communities of Europe, human rights organizations as well as institutions of the European Union.
On Friday, the ambassadors of 20 Western countries – including the US, the UK, France and Germany – signed a joint statement calling on the political leadership of Serbia to respect the rights of members of the LGBTI community and the authorities to ensure the smooth implementation of the pride march.
The president of Serbia, Aleksandar Vucic, commenting on the interventions from abroad, stated on a private television station that he is not going to deal with the issue that – as he said – with "an insidious way is imposed on the Serbian people". Vucic also spoke for "hybrid war against the country" which is done by those who support the march of pride, but also those who oppose its realization.
The Minister of the Interior, Aleksandar Vulin, argued that this is an attempt to "humiliate Serbia" and explained that he is not revoking the decision to ban the march and "is not giving in to the pressure of the great powers of the West."
The pride march will start at 16:00 in the afternoon (17:00 Greek time) and as announced by the organizers, ambassadors of foreign countries and dozens of members of the European Parliament are expected to participate as a sign of support.
Source: News Beast