"It was right and it is right that we did not allow ourselves to be carried away" the chancellor said a while ago Olaf Solz, defending his decision to wait for coordination with the US before approving it deployment of Leopard 2-A6 tanks to Ukraine and responding to opposition criticism of delays. Soltz however, he ruled out Germany sending fighter jets or troops.
"Coordination with international allies was important. Our principle is close cooperation and coordination. If we were to follow your advice, this would pose a risk to Germany's security," the chancellor underlined in response to questions from parliamentarians in the Bundestag.
Mr. Scholz explained to the Bundestag that in order to operate the Leopard 2, Ukrainian soldiers must be trained in Germany. The relevant training is expected to start already in the next few days, he said. Training should begin in a few days. "Perhaps this month, but no later than early February," a Defense Ministry spokesman said shortly afterwards.
Olaf Solz even stated that he already had telephone conversation with the president of Ukraine Volodymyr Zelenskj, in which he announced the government's decision. Germany will continue to do "whatever is necessary and possible to support Ukraine," he said, rejecting claims his country had done too little to provide military support to Ukraine. "Germany will always be at the fore when it comes to supporting Ukraine" he said.
According to him, Germany, along with Great Britain, is the largest supplier of weapons to Ukraine after the USA. But "it was right that we proceeded step by step and this was done consciously" he underlined and asked for citizens' trust in the government's handling. Through international coordination, he explained, the government ensures that, despite arms deliveries to Ukraine, the danger to Germany will not become too great. "Germany is acting according to the principle of doing what is necessarywhile avoiding an escalation that would lead to a conflict between NATO and Russia. We will continue to adhere to this principle," he added.
Responding to questions from MPs on whether Germany would respond to further Ukrainian requests for military aid, Soltz made it clear that no troops or fighter jets would be sent. "Both we and the US have been saying this from the beginning and that will not change," he noted.
According to Defense Minister Boris Pistorius, the first Leopard from Germany is estimated to arrive in Ukraine in three months. Mr. Pistorius called the decision "historic" because it was the result of international coordination, but also because, as he said, it comes at a time when the situation in Ukraine is explosive.
"With these tanks, people will die, but the decision is right and necessary" commented Economy Minister Robert Humbert and explained that sending Leopard tanks was not an easy decision. "We had to weigh the decision, which was far-reaching," he said.
However, the Russian ambassador in Berlin, Sergey Nechayev, severely criticized Berlin's decision, who spoke of "extremely dangerous" action, which "takes the conflict to a new level of confrontation". The decision, he said, contradicted the declarations of German politicians that they were not going to be drawn into the conflict.
Source: News Beast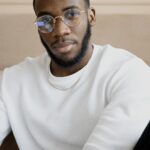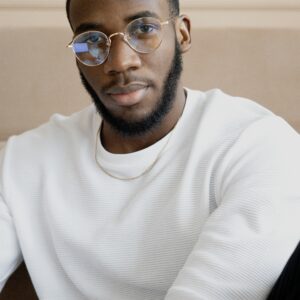 Bruce Belcher is a seasoned author with over 5 years of experience in world news. He writes for online news websites and provides in-depth analysis on the world stock market. Bruce is known for his insightful perspectives and commitment to keeping the public informed.