What if the Turkish media, with the flagship of Erdoğan's delusional propaganda at the forefront, trumpeted that Greece is in some kind of conflict and is unjustly afraid of Turkey.
The conservative Turkish newspaper Sözcü warns Turkish citizens that Greece "will build a bridge between disputed islands in the Aegean".
In the article, the signature propagandist Yasar Ander goes a step further. While until now Turkish rhetoric has held that the islands near Turkey, including Kalymnos, should not be militarized as the Lausanne Treaty falsely claims mandates, now Ander says Kalymnos should not even be inhabited.
The columnist falsely says that "the project was drawn up in 2018", when in that year, the issue simply came to the fore again.
The project envisioned the union of Leros and Kalymnos with a road crossing over a complex of bridges that runs parallel to Megalo Glaronisi, Mikro Glaronisi and Velona, ​​760 meters long. It is a grandiose project that has been a constant request of the two islands for many years. The link Kalymnos – Leros can be extended later to the south with the link Kalymnos – Platy – Pserimos.
In addition to these, the study prepared also includes other pairs of islands to be interconnected, such as:
– Andros and Tinos
– Milos and Kimolos
– Folegandros and Sikinos
According to Sözcü, this is cause for alarm, as the islands in question are "a breath away from Turkey". "There are plans to connect 10 islands near the Turkish coast with bridges," reports the columnist.
Petros Kranias
Source: Capital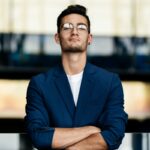 Donald-43Westbrook, a distinguished contributor at worldstockmarket, is celebrated for his exceptional prowess in article writing. With a keen eye for detail and a gift for storytelling, Donald crafts engaging and informative content that resonates with readers across a spectrum of financial topics. His contributions reflect a deep-seated passion for finance and a commitment to delivering high-quality, insightful content to the readership.