- Article Top Advertisement -
Colonoscopy is an examination of the colon (large intestine) and terminal ileum (end of small intestine). The technique, which allows the observation of details on the surface of the intestinal mucosa, is used in the screening of colon and rectum cancer, also called colorectal or bowel cancer.
It is recommended that screening colonoscopy to prevent and early detect colorectal cancer be repeated at ten-year intervals, which comes with high capacity and cost demands.
- Article Inline Advertisement 1-
A new study suggests that the delay in performing colonoscopy for cancer screening could be extended beyond this ten-year time frame. The results were published in the scientific journal Jama on Tuesday (17).
Importance of colonoscopy
Colonoscopy as a screening method reduces the incidence and mortality of colorectal cancer by detecting and removing precancerous lesions.
However, evidence of findings in screening colonoscopies performed ten years or more after a negative test result is sparse. Therefore, the possibility of extending the intervals between examinations is the subject of several studies.
A study published in The New England Journal of Medicine in 2022 suggested that the benefits of colonoscopies for cancer screening may be overestimated. The research found only meager benefits for the group of people invited to have the procedure: an 18% lower risk of getting colorectal cancer and no significant reduction in the risk of dying from cancer.
The recent study reinforces and expands previous evidence showing that detection of advanced colorectal cancer up to 10 years after a negative colonoscopy is rare. The researchers found a sustained low prevalence of advanced colorectal cancer of approximately 6% to 7% in men and 4% to 5% in women, even more than ten years after a negative colonoscopy.
Study highlights
The analysis was based on data from the German screening colonoscopy registry. The researchers evaluated indicators between 2013 and 2019 about screenings offered to the general German population aged 55 and over since 2002. According to the study, virtually all screening colonoscopies among individuals covered by Statutory Health Insurance (approximately 90% of eligible adults) are reported to the national registry.
More than 120,000 participants age 65 and older were identified with a previous negative screening colonoscopy at least ten years earlier. The results were compared with all screening tests performed on people aged 65 and over during the same period (1.25 million). Data were analyzed from March to July 2022.
Of the 120,298 participants, 72,349 (60.1%) were women. The prevalence of advanced colorectal cancer was 3.6% among women and 5.2% among men 10 years after a negative screening colonoscopy. Rates gradually increased to 4.9% and 6.6%, respectively, among those who had a negative colonoscopy 14 years or more before, compared to 7.1% and 11.6% among all screening colonoscopies.
"The study results provide evidence that, for asymptomatic patients with a negative baseline examination, the currently recommended screening colonoscopy intervals are safe and suggest that sex and age may guide the potential risk-adapted length of screening intervals in addition to 10 years, especially for women and younger participants," say the authors.
bowel cancer
Intestinal cancer, also called colorectal or colon and rectum, encompasses tumors that start in the large intestine (colon), rectum (end of intestine) and anus.
The most common signs and symptoms are: presence of blood in the stool, pain and frequent abdominal cramps lasting more than 30 days, change in intestinal rhythm such as diarrhea or constipation, rapid and unintentional weight loss, in addition to anemia, fatigue and weakness.
Estimates from the National Cancer Institute (Inca) indicate that Brazil should register 44,000 new cases of the disease per year in the next three years, between 2023 and 2025, with 70% concentrated in the Southeast and South regions. Of these cases, 23,660 are expected to be diagnosed among women and 21,970 among men.
According to the most recent data from the Atlas of Cancer Mortality, from Inca, in 2020, 20,245 deaths from bowel cancer were recorded in Brazil, with 9,889 men and 10,356 women.
The development of bowel cancer is strongly impacted by diet. Fiber-poor diets and excessive consumption of ultra-processed foods contribute to the onset of the disease.
According to Inca, the main factors related to a higher risk of developing bowel cancer are: age equal to or above 50 years, excess body weight and unhealthy diet.
Early detection can be done through investigation with clinical, laboratory, endoscopic or radiological examinations, of people with signs and symptoms suggestive of the disease (early diagnosis) or of people without signs or symptoms (screening), but belonging to groups with greater chance of having the disease.
Colon and rectal (colorectal) tumors can be screened using two main tests: fecal occult blood tests and endoscopies (colonoscopy or rectosigmoidoscopy).
Bowel cancer is a treatable and often curable disease. Surgery is the initial treatment, removing the affected part of the intestine and the lymph nodes, structures that are part of the body's defense system, inside the abdomen. Other stages of treatment include radiotherapy, with or without chemotherapy, to reduce the possibility of tumor recurrence.
Treatment mainly depends on the size, location and extent of the tumor.
Source: CNN Brasil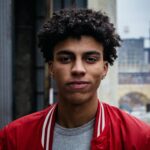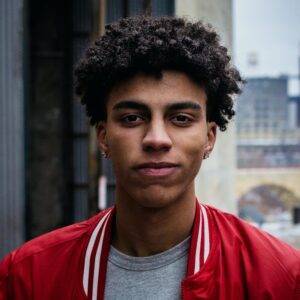 I am an experienced journalist and writer with a career in the news industry. My focus is on covering Top News stories for World Stock Market, where I provide comprehensive analysis and commentary on markets around the world. I have expertise in writing both long-form articles and shorter pieces that deliver timely, relevant updates to readers.
- Article Bottom Advertisement -