Russian forces received an order from Russian Defense Minister Sergei Shoigu on Wednesday withdraw from the occupied city of Kherson and form a line of defense on the other bank of the Dnieper River. The announcement marks one of the most notable reshuffles of the Russian military and a possible turning point in warwhich is nearing the completion of nine months since its launch.
General Sergei Surovikin, commander of Russian forces in Ukraine, informed Russian Defense Minister Sergei Shoigu that it was no longer possible to continue supplying the city. "Having thoroughly assessed the present situation, it is proposed to form a line of defense along the left (eastern) bank of the Dnieper River," Surovikin said, indicating troop positions on a map whose details were grayed out for the television audience. "I understand that this is a very difficult decision, but in this way we will ensure what is most important: the lives of our soldiers and in general the combat value of our forces, which it is futile to continue to maintain in a limited zone on the right (western) bank (of the Dnieper) )", he continued.
US President Joe Biden commented that the announced withdrawal of Russian invaders from Kherson, in southern Ukraine, shows that the Russian military has real "problems".
"This is proof that the Russian military has real problems," the US president said at a news conference on the US midterm elections.
NATO Secretary General welcomes the liberation of more Ukrainian territory
NATO Secretary General Jens Stoltenberg said it was "encouraging" to see the Ukrainian army succeeding in liberating more of the country's territory after Russia's defense minister ordered his forces to withdraw from Kherson.
In a meeting in London with British Prime Minister Rishi Sunak, Stoltenberg said: "The victories, the benefits that the Ukrainian armed forces are getting belong to the brave, courageous Ukrainian soldiers. However, the support they receive from the UK, from their NATO allies and partners is absolutely necessary."
Vladimir Putin will not be present at the G20
Meanwhile, Russian President Vladimir Putin will not travel to Bali, Indonesia for the G20 summit next week, the Russian Federation's embassy in Jakarta told AFP today.
"I can confirm that (Russian Foreign Minister) Sergey Lavrov will lead the Russian delegation to the G20. President Putin's program is still being formed, he can participate digitally" in the proceedings, said Yulia Tomskaya, a protocol officer at the Russian embassy in Jakarta.
Source: News Beast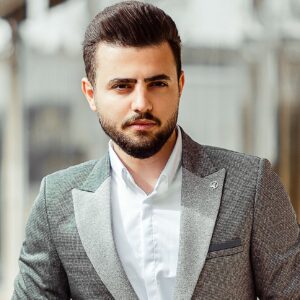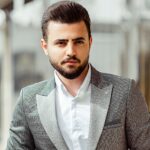 I am an author currently working for World Stock Market as a writer. I have been writing professionally for over 5 years and have written everything from market news articles to finance pieces. Prior to this I was an investment banker with Merrill Lynch in New York City. While at Merrill, I worked on some of the largest mergers and acquisitions in history. My background in finance allows me to bring a unique perspective to my work as an author and journalist.