The most iconic manager of football 2.0 turns 60. Of Jose Mourinho everything can be said. And the opposite of everything. Iconic, regardless. Loved it very much. Especially from the Inter fans, with whom – see the entry Treble – more than ten years ago he established a special chemistry, in just two unrepeatable seasons. Rogue nostalgia in Nerazzurri sauce. But the past is always a foreign land, right? In Rome – summer 2021 – it was welcomed as a leader, a messiah, a visionary. He didn't just win a Conference League, he did something more. He gave identity and pride to the Giallorossi people, net of the specific weight of the results obtained. This is the greatest quality of Portuguese. Create membership. One for all, all for him.
Over time it has defined itself as lo Special One, then the Happy One (when he returned to sit on the Chelsea bench). Beloved, we said: often and a lot. But also hated. Precisely because of his Manichaean vision of the world. Or with him. Or against him. Immeasurable narcissism, a hypertrophied ego, but also – it should be acknowledged – a very fine knowledge of football. His existential slogan: «Those who only know about football know nothing about football». Married to the girl in his life, Tami, Portuguese of Angolan origins, two beloved children, Matilde and José. Mourinho was a little more than mediocre footballer – he quit at 24 – and a baby-coach who grew up little by little (he had started as a translator at Barcelona because he knew English well) and then all at once . Twenty-six trophies won.
Artist of provocation. Title of the film that offers us alternately: «I bully myself». José Mourinho is not just a name, but a brand. A guarantee for those who want to choose the uniqueness of the character, even before the skill of the field man. His professional career contemplates the light of glory and the shadow of failure. None of what he experienced is trivial, because -another genius- he has always managed to cloak everything about him as epic, as if there was a destiny that belongs only to him. Maybe it really is. He lives every game like a battle. He said, "I only go into battle with men I trust." For this – and for the relationship that he manages to establish with them – the majority of players employed by him are fascinated by him.
Snake charmer, he creates a sort of sentimental hypnosis with his people. Competition seducer. Tormented, but true. Complex, but basically transparent. So much for the plasticized cult of false modesty typical of a race that likes our football, Mourinho enjoys it – and how he enjoys it – to be unpleasant. It should be specified: his dislike is a pose, a strategy, a psychological tactic. Great communicator, for sure. Nothing he says is accidental. He can be very sweet or fierce. Despicable Mou. Returns the idea of ​​the man happily hostage of victory. As if there were no other hypothesis in life. One day many years ago he announced: "I'm not the best in the world, but I think no one is better than me." We all believed him. And no, he's not an idiot.
More stories from Vanity Fair that may interest you:
– Because Maradona is still with us
– The 2023 sporting events not to be missed
Source: Vanity Fair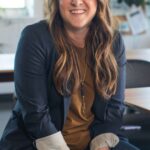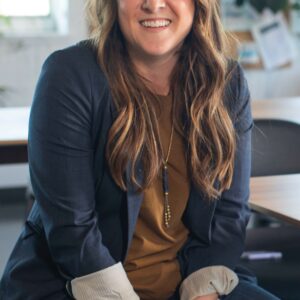 I'm Susan Karen, a professional writer and editor at World Stock Market. I specialize in Entertainment news, writing stories that keep readers informed on all the latest developments in the industry. With over five years of experience in creating engaging content and copywriting for various media outlets, I have grown to become an invaluable asset to any team.