The UK may be re-emerging from a self-imposed lockdown, which saw businesses across the country close in respect for the Queen's funeral on Monday, but the royal court continues to suffer. That's because shortly after Elizabeth II's death, King Charles III asked the family and royal residences to continue one more week of mourning after the state funeral.
As a result, most public engagements expected of senior royals were cancelled. A handful went ahead, but these were largely opportunities for the Windsors to acknowledge some of the parties involved in the last fortnight's ceremonial arrangements.
For example, the Prince and Princess of Wales surprised volunteers at Windsor's Guildhall on Thursday to express gratitude for helping the crowds who turned out to pay their respects. Separately, Princess Anne visited the Portsmouth Naval Base to thank the navy personnel for the role they played in the funeral procession.
Just a day after putting his mother to rest, Charles III turned his attention to government affairs and picked up where the late Queen had left off, approving a series of ministerial appointments, according to Downing Street.
While it seems like a lot has happened since then, let's not forget that Queen Elizabeth II had only invited new Prime Minister Liz Truss to form a government just two days before her death on September 8.
The king would have already returned to Scotland with the queen consort to mourn in private, but you can expect the sovereign's red signature boxes to be sent north for him to continue his daily duties. The red boxes contain important documents from UK government ministers and representatives from across the Commonwealth and beyond.
So, as the family retreats for a brief period, royal observers are turning their attention to the future, where questions have arisen about the king's coronation. The palace has yet to announce a date for the coronation, but it will likely take a few months.
Historically, there has always been a gap between a new monarch's accession to the British throne and his coronation. If we think of the example of Queen Elizabeth II, her coronation took place 16 months after she became monarch, on June 2, 1953.
The reason for this is to allow adequate time to mourn the previous sovereign and also because organizing a coronation takes a lot of planning. What we do know is that it will be held at Westminster Abbey, because that's where all the coronations since 1066 have taken place. Since William the Conqueror, all but two monarchs have been crowned there. Edward V died before he could be crowned and Edward VIII abdicated.
While the coronation is expected to have some of the pomp and pageantry associated with royal occasions, it will likely also be an Anglican ceremony. However, some wonder if the king intends to make him more inclusive after his remarks as he organizes a reception for religious leaders at Buckingham Palace on Friday.
During that event, Charles said he sees Britain as a "community of communities" and this understanding made him realize he has an "additional duty" to "protect the diversity of our country". So it is possible that we could see this additional role and a multi-faith Britain reflected in some capacity at the coronation next year.
Unlike the state funeral, which the Queen participated in planning, the coronation will be entirely planned by the King, in consultation with the UK government. With preparations likely starting in earnest now, he'll want to make sure he's balancing the national mood – which can be less jubilant after a rough winter amid cost-of-living and energy crises – reflecting his vision of the future monarchy.
Source: CNN Brasil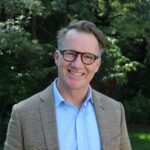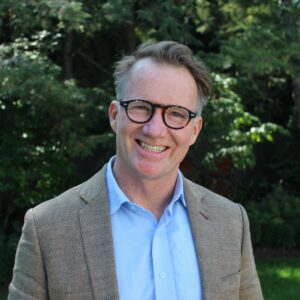 I'm James Harper, a highly experienced and accomplished news writer for World Stock Market. I have been writing in the Politics section of the website for over five years, providing readers with up-to-date and insightful information about current events in politics. My work is widely read and respected by many industry professionals as well as laymen.