Survivors of the tragedy in Libya face a dilemma: run out of water and food or flee areas with landmines.
The unprecedented flood mainly hit the north of the country, in the city of Derna. There, the water dragged cars, buildings and residents into the sea. Libyans try to survive in makeshift shelters built by international humanitarian aid.
Thousands of people face a lack of water, food and medicine. The biggest risk now is the emergence of diseases, which accompany catastrophes like this.
Authorities fear the high number of decomposing bodies that are on the streets, as morgues are full. The scene is even more dramatic on the edge of the city of Derna, where bodies accumulate in the sand.
The UN reported that more than 1,000 people were buried in a mass grave, as the country's funeral system is practically non-existent. Local authorities also warned of the risk of water contamination, after 150 people were poisoned.
Disaster amid political chaos
The flood carried landmines that are remnants of the country's years of conflict. The population, who tries to leave the areas affected by the destruction, runs the risk of being hit by this weapon. The United Nations Office for the Coordination of Humanitarian Affairs has recorded the displacement of 40,000 people in eastern Libya so far. The agency warns that the number could grow even more in the coming days.
Libya has been experiencing a political crisis since the overthrow of dictator Muammar Gadhafi's regime in 2011. A civil war began in 2014 and worsened the country's state of devastation. The conflict was interrupted in 2020, by a ceasefire that promised new elections and the formation of a single government. But negotiations mediated by the UN have stagnated in recent years.
In practice, Libyans are governed by two rival sides: the internationally recognized government, based in Tripoli, and the Benghazi government in the east, supported by militias.
Hope for survivors
Eastern government Health Minister Othman Abduljaleel said authorities had not yet given up on finding survivors.
"Efforts are now focused on rescuing any survivors and recovering bodies from the rubble, especially at sea, with the participation of many divers and specialized rescue teams from other countries," the minister told Reuters.
The number of deaths is still uncertain. The United Nations Office for the Coordination of Humanitarian Affairs said that so far 3,922 deaths have been confirmed. Local authorities emphasize that at least 20,000 people may have died in the tragedy.
See more: Deaths after rains in Libya could exceed 20 thousand
*With information from Reuters and CNN International
Source: CNN Brasil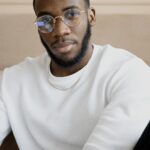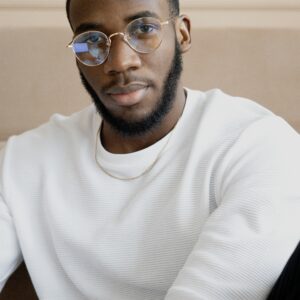 Bruce Belcher is a seasoned author with over 5 years of experience in world news. He writes for online news websites and provides in-depth analysis on the world stock market. Bruce is known for his insightful perspectives and commitment to keeping the public informed.