There was no Republican surge in the midterm elections and that's Donald Trump's fault: the Murdoch family's conservative media headlines leave little doubt that a new chapter has begun in a relationship that has experienced its ups and downs.
"Trump Is the Republican Party's Biggest Loser," headlined the Wall Street Journal's lead articlea financial newspaper owned by News Corp, the conglomerate of Australian-American media magnate Rupert Murdoch, 91.
As for the content, it was not more flattering. "After his surprise victory in 2016 against the very unpopular Hillary Clinton, Mr. Trump has a record of electoral defeats alone."
"He led the Republicans from fiasco to fiasco," according to the same venomous WSJ commentary, which pointed out that the candidates he publicly supported "failed at the polls in states the GOP clearly could win," such as Pennsylvania or New Hampshire.
Ron DeSandis
Despite his defeat in 2020, Mr Donald Trumpwho promises to make a "very big announcement" on Tuesday, November 15, has remained a hugely influential figure in the party's rank and file.
"Although I have chosen so many winners, I have to endure the "fake news". To me, Fox News has always been a lost cause," the insider gushed on the social networking site he created, Truth Social.
"It's like 2015 and 2016 when I was attacked by the media (collusion!), when Fox News fought me to the end and after I won, they couldn't have been nicer and more supportive," he added. , with obvious anger, the former president.
Mr Trump also accused News Corp of apparently now choosing to support Ron DeSandis, whom he calls "Ron DeSanctimonious" others).
For Mark Feldstein, a professor of journalism at the University of Maryland, "the relationship between Trump and the conservative media, especially that of the Murdoch empire, has seen a lot of ups and downs."
He recalled that the billionaire had repeatedly declared war on the network, such as in 2016, when its hosts asked Mr. Trump "aggressive questions in the first televised Republican nomination debate," or in 2020, when " Fox News reported, correctly, that Joe Biden won in Arizona."
However, "in both cases, the two parties ended up reconciling because it served their interests," he explained to AFP.
In his view, ratings and profit weigh far more than ideology for the television network. If Ron DeSandis captivates his viewers, Fox News will "promote him as much as it can," at the expense of the "overexposed old horse" Mr. Trump, who "repeats his old trite clichés."
Still, if Mr. Trump comes back tougher, Fox News will "get back on the train," he warned.
Source: News Beast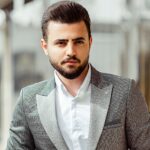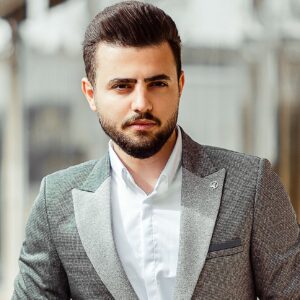 I'm Robert Neff, a professional writer and editor. I specialize in the entertainment section, providing up-to-date coverage on the latest developments in film, television and music. My work has been featured on World Stock Market and other prominent publications.