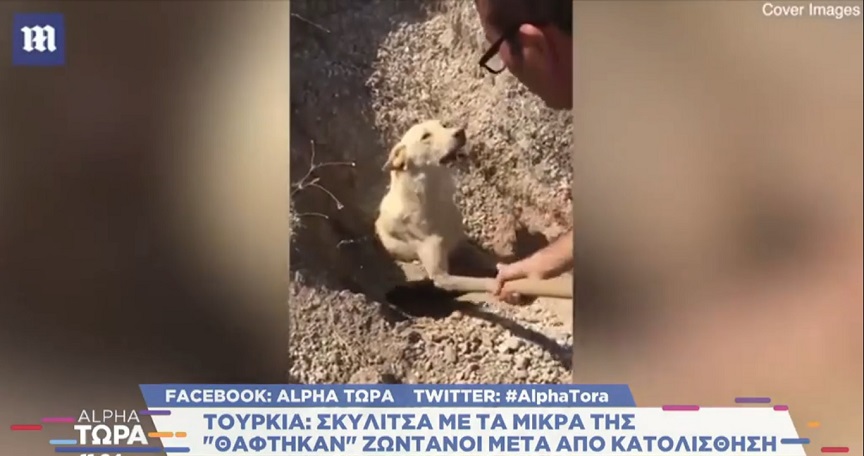 A veterinary in Turkey managed to retrieve 7 puppies from the bowels of the earth, which had been trapped, "buried" to be precise after landslide. The mother dog with her little body in the dirt was barking for help. A veterinarian, Soner Büyümez, who was working on his farm heard her plea, rushed to the scene and with his bare hands began to pull out the puppies one by one – 8 in total, seven alive and one recovered dead. The rescue operation of the quadrupeds took 2 hours and the doctor stated that he would take care of them from now on.
"I saw a dog trapped on the ground. Only her head remained (above the soil)," Büyümez told The Dodo, adding that the animal was in great distress.
Digging through the dirt with his bare hands and a small spade, the heroic vet managed to pull the mama dog to safety, arguably saving her from a slow and painful death.
But the animal continued to bark after being freed despite the lack of injuries on its body, leading Büyümez and a colleague to suspect that perhaps another animal had also been "buried". There were eventually not one but 8 pups underground.
Source: News Beast