Turkey: Ambassadors of 10 countries that mobilized in favor of Osman Kavala to be declared Persona non grata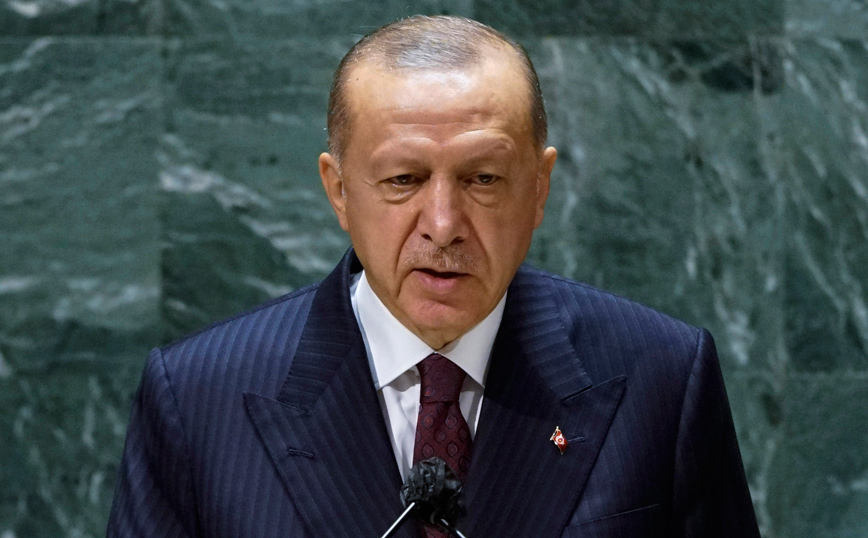 Following threats of deportation, the Turkish president Recep Tayyip Erdogan instructed Turkish Foreign Ministry to declare the ten ambassadors who demanded the release of the opposition figure "persona non grata" Osman Kavala.
According to a statement by Erdogan, these ambassadors, or should understand Turkey, or they will have to leave the country.
Erdo .an announced that he had given the relevant order to Foreign Minister Mevlüt Çavuşoλουlu: "They are sleeping and getting up with Kavalas. Kavala is the Soros branch in Turkey. That is why the 10 ambassadors came to the Ministry of Foreign Affairs. What arrogance she was too. This is Turkey. The glorious Turkey. "No one can give us instructions," Recep Tayyip Erdogan was quoted as saying by Anadolu Agency.
"I gave the necessary instructions to our Foreign Minister and told him he arranged for the 10 ambassadors to be announced an hour earlier. persona non grata. This is how they will get to know, understand and learn about Turkey. "Until the day has come for them to get to know and understand Turkey, they will have to leave here."
It is noted that In a statement issued Monday night, Canada, France, Finland, Denmark, Germany, the Netherlands, New Zealand, Norway, Sweden and the United States called for a "fair and speedy settlement". »By Osman Kavalas, Turkish publisher and machinist who has become a black sheep of the regime and has been imprisoned for four years without trial.
Turkey had summoned the ambassadors of the ten countries to the Foreign Ministry on Tuesday, calling them "unacceptable»Their appeal in favor of the release of Kavalas.
Rights organizations emphasize that the Kavala case is emblematic of it repression of those who disagree with Erdogan.
At the end of 2019 the European Court of Rights of Man had asked for immediate release of Kavalas because there was no reasonable suspicion that he had committed a crime, considering that his detention was aimed at silencing him.
The Council of Europe has stated that it will start infringement proceedings against Turkey if Kavala is not released.
The next court hearing in the case against Kavalas, who denies all charges, and others will take place on November 26th.