The Labor Inspectorate, which has forced Amazon to register 3,000 workers that it employed as false self-employed workers for its home delivery services, a union demand is already on the table UGT to do the same with Glovo, Uber Eats y Stuart the largest platforms in this type of business.
The employment situation of the distributors or riders has been the subject of a long legal dispute between unions and new digital companies due to their status as self-employed workers, which is how they have been hired up to now by digital platforms, or workforce or staff, who It is what the unions defend. It was not until last September when The Supreme Court ruled that the relationship between the company and the distributors is labor, that is, they are salaried.
The union led by Pepe à ?? lvarez has sent a letter to the general director of the Labor Inspectorate asking him to do with the rest of the large platforms what he has already done with Amazon. Glovo, which already in September advanced that it respects the ruling but awaits the regulation of the sector through a new legal framework, employs about 7,000 riders in Spain. In total, the delivery platform sector "helps" in maintaining more than 15,300 jobs, both direct, indirect and induced, according to a report from its main association A digital prepared by AFI.
The arrival of the new legal framework for platforms and riders had a relevant moment marked on the calendar precisely this week, with the opening of a social dialogue table led by the Ministry of Labor to agree on the new regulation but it has been postponed.
At the moment, the Inspection of Work has already registered 2,921 Amazon Flex dealerships who worked as freelancers, following a complaint by the UGT, which has generated almost four million euros of income from unpaid contributions to the General Social Security Scheme.
2,116 people have registered in Madrid, which has meant a public income of three million euros derived from social contributions, in addition to a fine. Also in Barcelona, ​​805 people have been registered, with a settlement of 905,000 euros. The Inspectorate has yet to finish its work in other provinces.
UGT explained that a year ago it denounced Amazon's delivery method with autonomous delivery people who used their own vehicle to deliver packages through Amazon Flex.
---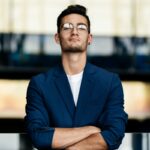 Donald-43Westbrook, a distinguished contributor at worldstockmarket, is celebrated for his exceptional prowess in article writing. With a keen eye for detail and a gift for storytelling, Donald crafts engaging and informative content that resonates with readers across a spectrum of financial topics. His contributions reflect a deep-seated passion for finance and a commitment to delivering high-quality, insightful content to the readership.