LAST UPDATE: 19:48
Ukrainian forces have been forced to withdraw from the eastern city of Lisitsansk, Kiev's last stronghold in the Lugansk region, according to a statement from Ukraine's military command, Reuters reported.
"Continuing the defense of the city would lead to fatal consequences. In order to preserve the lives of the Ukrainian defenders, the decision was made to withdraw," it said in a statement on social media.
Earlier, Russian military forces and separatist forces in eastern Ukraine announced that they are in full control of the city of Lisitsansk, Russian news agency TASS reported, citing the Defense Ministry.
Russian Defense Minister Sergei Shoigu has informed President Vladimir Putin that the entire Lugansk region of Ukraine has been "liberated" from Russian and separatist forces, the Defense Ministry said today, according to Reuters.
After being defeated in its initial attempt to seize the Ukrainian capital, Russia has focused its efforts on ousting Ukrainian forces from the Luhansk and Donetsk regions in the east of the country, where Moscow-backed separatists have been fighting Kyiv since its first military intervention. of Russia in Ukraine in 2014.
Meanwhile, Ukrainian forces bombed a Russian base with more than 30 hits in the Russian-held southern city of Melitopol, the city's exiled Ukrainian mayor said on Sunday.
Russia's RIA news agency reported that Ukraine struck the area of ​​Melitopol where the city's airport is located.
There were no casualties from strikes by Ukrainian forces in Melitopol, wrote a local official stationed by Moscow in Ukraine's Zaporizhia region.
"Shells fell on the airport ground. There were no casualties," wrote Yevgeny Balitsky, head of the Russian-installed council in the Zaporizhia region. He added that several private homes near the airport were damaged.
Source: Capital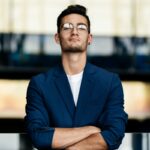 Donald-43Westbrook, a distinguished contributor at worldstockmarket, is celebrated for his exceptional prowess in article writing. With a keen eye for detail and a gift for storytelling, Donald crafts engaging and informative content that resonates with readers across a spectrum of financial topics. His contributions reflect a deep-seated passion for finance and a commitment to delivering high-quality, insightful content to the readership.