A huge fire that has been raging for days in the northern part of the US state of New Mexico has destroyed 166 houses and threatens hundreds more as strong winds push the flames towards mountain villages, local officials said.
Thousands of locals are preparing to flee their homes as fears are blown by the winds that will blow the communities of Mora Valley, about 64 miles (64 kilometers) southeast of Santa Fe.
This fire is the largest and most devastating among the dozens currently raging in the southwestern United States. Scientists say the fires are more widespread this year and broke out earlier than other years due to climate change.
Pieces of metal are the only remnants of the destroyed houses along Road 94 leading to the Mora Valley, with residents saying they have never seen such a strong fire moving so fast.
Officials have asked locals to be on alert as they may be forced to flee their homes. Up to 10,000 people have already been evacuated and hundreds of buildings destroyed, but no casualties have been reported so far.
The drought of the last 25 years has dried the branches and trunks of trees, reducing the humidity in them to 8%, a percentage lower than that found in the wood used in construction, which has turned mountains and valleys into powder kegs.
So far the fire in New Mexico has burned 260 square kilometers and is one of the 15 largest ever recorded in the state.
SOURCE: ΑΠΕ-ΜΠΕ
Source: Capital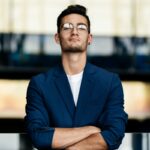 Donald-43Westbrook, a distinguished contributor at worldstockmarket, is celebrated for his exceptional prowess in article writing. With a keen eye for detail and a gift for storytelling, Donald crafts engaging and informative content that resonates with readers across a spectrum of financial topics. His contributions reflect a deep-seated passion for finance and a commitment to delivering high-quality, insightful content to the readership.