- Article Top Advertisement -
Created by Louise Wallis, then president of The Vegan Society in 1994, the world vegan day is celebrated in November 1st and was created to honor the 50th anniversary of the movement's founding and to commemorate the creation of the expressions vegan and veganism.
A lifestyle for some and a necessity for others, veganism is a growing movement around the world. There is no recent survey that shows the exact number of vegans in Brazil however a study by Allied Market Research points out that the vegan market was evaluated in $19.7 billion in 2020 showing growth expectations for more than $36.3 billion by 2030.
- Article Inline Advertisement 1-
A survey commissioned by CNN Brasil to the Ministry of Economy points out that in the last 10 years the number of companies opened with the term "vegan" in the name has increased by 500%..
According to data from Intelligence in Research and Consulting (IPEC) in 2021, 46% of Brazilians have already stopped eating meat of their own accord at least once a week .
Another study on the subject, commissioned by commissioned by Brazilian Vegetarian Society and carried out by Ibope Inteligência in 2018, reveals that 14% of Brazilians declare themselves to be vegetarians. This number represents an increase of 75% compared to the same survey carried out in 2012.
"But Fred, how can a non-vegan dare to write about this?" First, because I respect the movement, whatever the reason why someone stops consuming products of animal origin. Second, because it is not necessary to call yourself vegan to consume vegan dishes (and, I guarantee, many consume without realizing it).
Example: the popular rice, beans, vegetables, farofa, fries and salad is a vegan dish, as is the vegetable esfiha, rice with lentils, vegetable soups in general, gazpacho, heart of palm empadinha, plantain moqueca etc..
In other words, I'm a fan of several vegan dishes in restaurants not declared as such, which is proof that vegans and non-vegans can perfectly share the same table to participate in the same meal.
Having said that, I recommend below some of the many restaurants in São Paulo with good vegan options.
Atto Restaurant
Located in a beautiful property in Itaim, where Cacilda Becker lived, the Atto Restaurant is commanded by Luiza Hoffmann and there are several dishes on the menu that, in my opinion, are great for sharing. Vegan options include root and banana chips with spicy tahini, lychee ceviche with wild rice popcorn and vegetable curry with jasmine rice, mushrooms, lotus root, kale, carrots and curried cashews and milk. Of coconut.
Atto Restaurant : Rua Pais de Araújo, 138, Itaim Bibi, São Paulo-SP, CEP 04531-090. Open daily from 12:00 to 15:00 and from Wednesday to Saturday from 12:00 to 23:30.
Bubbeleh Deli Shop
Jewish street food is very well represented by the Bubbeleh Deli Shop from the Shoel family (from houses like The Dog Haus and Nice To Meat U ). On the menu, the vegan options are in charge of the great hommus and babaganoush, falafel and sabich (eggplant sandwich, tahini, mango-based amba sauce and cucumber, tomato and onion salad, but you have to order without egg for the vegan option. ), in addition to matbukaha (chili-based paste).
Bubbeleh Deli Shop: Rua Francisco Leitão, 77, Pinheiros, São Paulo-SP, CEP 05414-025. Open daily from 11 am to 11:20 pm.
Shuk Falafel & Kebabs
Still from the Middle East, another good representative in São Paulo is the Shuk Falafel & Kebabs led by the couple Suzana Goldfarb and Mauro Brosso . The restaurant, which has a menu that mixes Mediterranean, Jewish and Arabic food in general, has vegan options such as hummus jerusalem (with olives and Yemeni zhug sauce), babaganush, muhamara, falefel, sabich (if you order without egg) and the falafel sandwich.
Shuk Falafel & Kebabs : Rua Ferreira de Araújo, 385, Pinheiros, São Paulo-SP, CEP 05428-000. Open daily from 12pm to 3pm, and from Thursday to Saturday from 12pm to 11pm.
Metzi
Already mentioned in this column, for me the Metzi, commanded by the couple Luana Sabino and Eduardo Nava Ortiz , is the largest representative of Mexican food in Brazil. The menu, which always changes, has vegan options such as the incomparable guacamole and the green pipian with tatemado broccoli and quelites.
Metzi : Rua João Moura, 861, Pinheiros, São Paulo-SP, CEP 05412-002. Open from Tuesday to Friday from 19:00 to 22:30, on Saturdays from 12:00 to 15:00 and from 19:00 to 23:00, and on Sundays from 13:00 to 17:00.
Motique Restaurant
Focused in comfort food from different parts of the world and commanded by the couple Charlotte DeCort and Victor Magri O motive offers on the menu the result of the experience of both in several restaurants. Vegan options are pumpkin spread with tahini, crispy seeds and date syrup, soba noodles with mango, roasted eggplant, red onion, Asian sauce and cilantro and curry with coconut milk, vegetables, ginger, cilantro, jasmine rice and chestnuts. cashew.
Motique Restaurant : Rua Simão Álvares, 985, Pinheiros, São Paulo-SP, CEP 05417-030. Open from Tuesday to Saturday from 12:00 to 15:00 and from 19:00 to 23:00 and on Sundays from 12:00 to 16:00.
Panda Ya!
commanded by Victor Wong O Panda Ya! is a small restaurant focused on gyozas with a variety of creative flavors and noodles. As for vegan options, the menu offers the mushroom gyoza with kabotian pumpkin, the bao wow stuffed with breaded eggplant, miso citrus sauce, peanuts and coleslaw, and the noodles with peanut butter.
Panda Ya! : Rua Lisboa, 971, Pinheiros, São Paulo-SP, CEP 05413-001. Open from Tuesday to Wednesday, from 12:00 to 19:30, and from Thursday to Saturday, from 12:00 to 21:30.
*The texts published by the Columnists do not necessarily reflect the opinion of CNN Viagem & Gastronomia.
Fred Sabbag is a lawyer by profession, but in his free time, he doesn't have any lawsuits or legal procedures: one of his biggest passions is going to bars and restaurants. The habit earned him numerous followers on Instagram (@fredsabbag) and made him an important character of gastronomy in São Paulo.


Source: CNN Brasil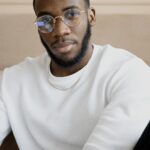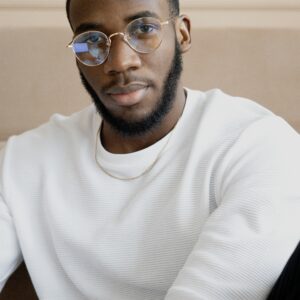 Bruce Belcher is a seasoned author with over 5 years of experience in world news. He writes for online news websites and provides in-depth analysis on the world stock market. Bruce is known for his insightful perspectives and commitment to keeping the public informed.
- Article Bottom Advertisement -