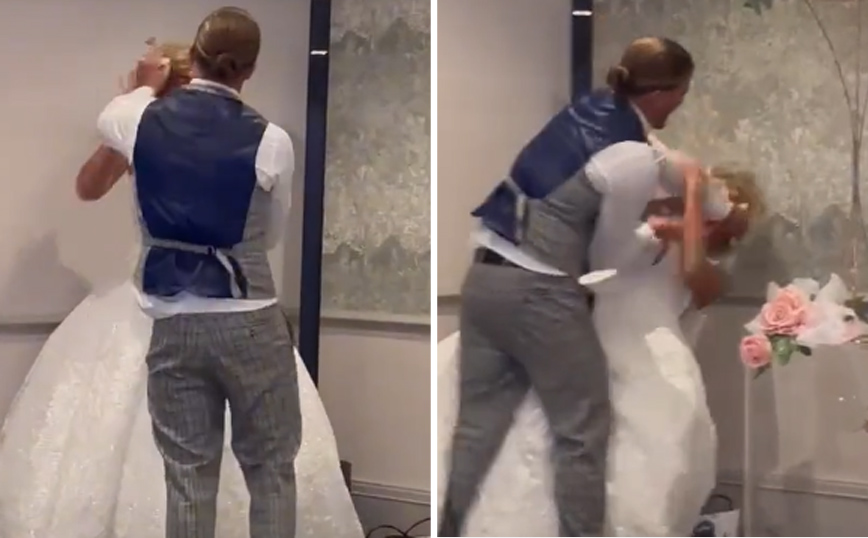 Angry reactions have been caused by the behavior of a groom at the wedding party, who thought it was… funny to throw cake in the faces of his new wife. The TikTok video of the man smearing the cake on her face has gone viral, with negative comments pouring in.
There are many who accuse the groom of excessive aggression.
The video was posted by bridewho however saw it as a joke.
In the video, the groom is seen walking towards the wedding cake, taking a piece with his hands and turning towards his wife, who is trying to get away from him.
She runs, but he corners her and seems to be begging him to take pity on her. But he doesn't flinch and rubs the cake in her face as the bride falls down.
He helps her up and she laughs, but leaves before another person can get to the scene to help her clean the cake off her white wedding dress.
The woman tried to turn off comments on the video, but another user also posted the images, expressing shock at the groom's behavior.
"I would divorce him immediately! @@@," Xtina wrote. "Too aggressive, my dad would kick him out," was another comment.
Brides are known to spend a lot of money to get the perfect hair and makeup for their special day. "This is a very special day for a woman. She does her hair nice, her makeup flawless, looks like a princess… only to have it ruined like this," commented another.
"No… that would be the shortest Marriage in history," remarked one woman.

Source: News Beast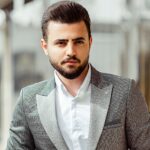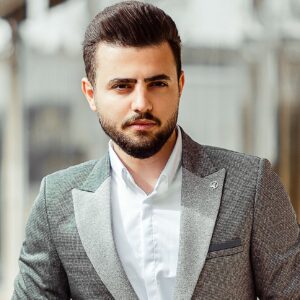 I am an author currently working for World Stock Market as a writer. I have been writing professionally for over 5 years and have written everything from market news articles to finance pieces. Prior to this I was an investment banker with Merrill Lynch in New York City. While at Merrill, I worked on some of the largest mergers and acquisitions in history. My background in finance allows me to bring a unique perspective to my work as an author and journalist.