At least a week is expected to last the withdrawal of Russian forces from Khersonaccording to the assessment of the Minister of Defense of Ukraine Oleksiy Reznikov.
In an exclusive interview he gave to Reutersthe Ukrainian defense Minister he said how Moscow maintains a force of about 40,000 men in the Kherson region and that his information states that a considerable number remain in the center of the city, on the outskirts, and on the right bank of the Dnieper River.
"It is not so easy to withdraw these troops in 1-2 days. It will take at least a week," he estimated.
He dismissed as "crazy" the scenario that the Russian army might blow up the Kakhovka dam during its withdrawal, stressing that in such a case it would flood areas under the control of the invaders.
"Terrorist Doctrine" under General Surovikin
The Minister of Defense of Ukraine accused the new commander of the Russian invasion forces that it practices "terrorist doctrine", bombing civilians and vital infrastructure.
Asked whether Moscow's strategy has changed since the appointment of General Sergei Surovykin as commander of Russian forces in Ukraine, Reznikov was unequivocal: "Yes, it has changed. Because it resorts to terrorist tactics against civilians and infrastructure."
"They don't launch a missile or two against Ukraine, like they used to. They launch 40 in one day, take a short break and continue… Again and again…," he explained.
Russia's nuclear threat
Ukrainian Defense Minister Oleksii Reznikov played down the threat of use nuclear weapons from the Russiaclaiming that even the Kremlin does not know the current state of its nuclear arsenal.
"What is the technical assessment of their nuclear weapons? Do you know? No. Me neither. They don't know either. Because the last test they did was in the 1990s in Kazakhstan, over 30 years ago," Reznikov said.
He noted that he hoped India and China – which cooperate with Russia in various fields – had already warned Putin that using nuclear weapons was a "red line".
"I don't think (the Russians) will use them. However, when you have a monkey as a neighbor who has a grenade, you have to consider all the risks," added the Ukrainian minister.

Source: News Beast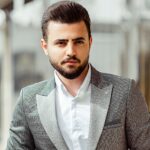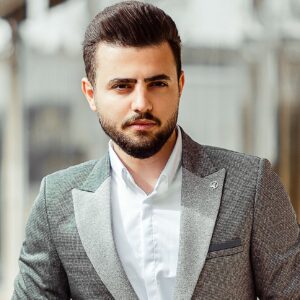 I'm Robert Neff, a professional writer and editor. I specialize in the entertainment section, providing up-to-date coverage on the latest developments in film, television and music. My work has been featured on World Stock Market and other prominent publications.