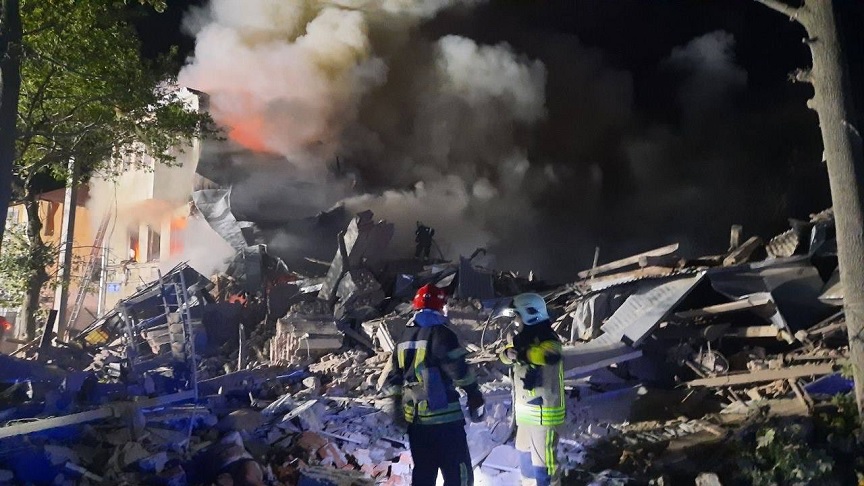 At least six people died and 16 others were injured by Russian bombing in the Kharkivits second largest city Ukrainianas announced by the regional governor Oleh Sinegubov. Since the attack in the Saltivka district, a fire broke out in an apartment building.
"This is an insidious and cynical attack on civilians, which has absolutely no justification and demonstrates the weakness of the attackers"the president of Ukraine said Volodymyr Zelensky in his Telegram post, adding: "We cannot forgive, we will take revenge!".
According to Ivan Sokolhead of the local department of the Civil Protection of Ukraine, the Russians they hit a dormitory in Kharkiv with a "Kalibr" missile. About 30 people lived in the dormitory, among them children and the elderly.
Kharkiv, in northeastern Ukraine, which is about 40 kilometers from the Russian border, has been pounded frequently by the Russian military since the invasion began on February 24, but Moscow's forces have not been able to capture the city.
Hundreds of civilians have been killed in the wider region since the start of the war, according to Ukrainian authorities.
At present, the Russian military has focused its operations on eastern and southern Ukraine.

Source: News Beast