The so-called "War on Terror" launched by the United States in several countries around the world since the attack on the Twin Towers in New York (USA), on September 11, 2001, was responsible for more than 4.5 million deaths. The numbers are from a survey published by the Watson Institute International & Public Affairs, at Brown University.
The survey, entitled "How Death Outlives War: The Reverberating Impact of the Post-9/11 Wars on Human Health", points out that between 4.5 million and 4.6 million people died, directly or indirectly, as a result of conflicts involving the United States in countries such as Afghanistan, Pakistan, Iraq, Syria and Yemen, in addition to other conflicts such as Libya and Somalia , in which US troops participated less effectively.
Of this total, points out the study, at least 3.6 million were victims of effects caused by conflicts, such as diseases and hunger resulting from the destruction of the economies of these countries.
"Instead of separating who, what or when is to blame, this report will show that post-9/11 wars are implicated in many types of deaths", points out the study's presentation text.
The survey points to a long list of factors caused by wars that contributed to the deaths, such as economic collapse, resulting in loss of livelihoods and food insecurity; destruction of public services and health infrastructure; environmental contamination; and reverberating trauma and violence.
"All these problems have led to an increase in malnutrition, disease, injuries, health complications, forced displacement, especially within nations, which (…) increases vulnerability," says the study.
controversial data
The report points out the difficulties of accurately cataloging data on death in an opaque environment such as a war, with political restrictions on the dissemination of information combined with the practical difficulties of a theater of war.
"In these contexts, death records often reflect political choices about who is counted and how they are recorded, as well as widely varying counting techniques," comments lead author Stephanie Savell, senior fellow at the Watson Institute and co-director of the Costs of Death project. War, of which the study is part.
An example of this difficulty is the war in Iraq. A 2006 article in The Lancet estimated that approximately 600,000 Iraqis died from war violence between 2003 and 2006. Two years later another survey put the number of violent deaths in the same period at 151,000. The Iraq Body Count, a project that counts civilian and combatant deaths in Iraq, documents 300,000 violent deaths to date.
Source: CNN Brasil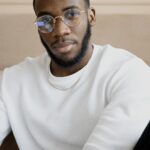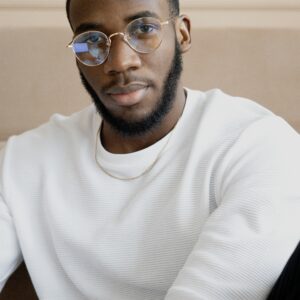 Bruce Belcher is a seasoned author with over 5 years of experience in world news. He writes for online news websites and provides in-depth analysis on the world stock market. Bruce is known for his insightful perspectives and commitment to keeping the public informed.