- Article Top Advertisement -
President Joe Biden emphasized in his State of the Union address on Tuesday (8) the United States' support for Ukraine in the face of Russia's invasion, as the war approaches its one-year anniversary.
"Together, we did what America always does best," Biden said. "We lead. We joined NATO. We build a global coalition. We resist Putin's aggression. We stand with the Ukrainian people. Tonight, once again, the Ambassador of Ukraine to the United States joined us. She represents not just her nation, but the courage of her people," she continued.
- Article Inline Advertisement 1-
Biden announced last Friday (3) a package worth more than $ 2.17 billion to the Eastern European country, including long-range missiles for the first time.
Last month, the US pledged to supply Ukraine with 31 advanced M-1 Abrams tanks, a decision taken in conjunction with European countries supplying German-made Leopard 2 tanks.
It was a reversal of a red line previously held by the US and other Western countries such as Germany. Tanks are powerful new tools, allowing Ukraine to go on the offensive and retake territory taken by Russia.
At the time of the announcement, Biden insisted that the tanks should not be seen by Moscow as an "offensive threat". However, last week Russian President Vladimir Putin said the West was threatening Moscow "again" with German-made Leopard fighter tanks.
One thing that is still off the table for the US is fighter jets. Biden previously responded that he would not send jets to Ukraine.
US government and allied officials say the jets would be impractical, both because they require considerable training and because Russia has extensive anti-aircraft systems that could easily shoot them down.
This all comes as Kiev has increased pressure on its allies to send in more aid and weapons – especially fighter jets – ahead of a possible Russian offensive in the coming months. Even now, heavy fighting continues in eastern Ukraine, with Russian strikes often aimed at civilian targets.
A CNN reported that US and Western officials are urging Ukraine to shift its focus from months of brutal fighting in the eastern city of Bakhmut and prioritize a potential offensive in the south, using a different fighting style that takes advantage of billions of dollars in new military hardware. recently compromised by western allies.
Biden is considering a trip to Europe closer to the one-year anniversary of Russia's invasion of Ukraine next month, two senior administration officials told the news agency. CNN .
One of the officials revealed that one stop under consideration is Poland, a key NATO ally that is currently home to thousands of US troops and also serves as a hub for Western arms transfers to Ukraine. US military is also training Ukrainian troops in the country.
Biden is highly unlikely to travel to Ukraine, as one of the officials explained, given the ongoing security concerns.
Source: CNN Brasil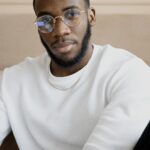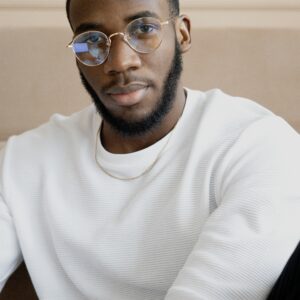 Bruce Belcher is a seasoned author with over 5 years of experience in world news. He writes for online news websites and provides in-depth analysis on the world stock market. Bruce is known for his insightful perspectives and commitment to keeping the public informed.
- Article Bottom Advertisement -