- Article Top Advertisement -
The World Health Organization (WHO) published, this Thursday (18), an update on the recommendations for the use of vaccines against Covid-19. The guidelines are the result of the work of a group of scientists that make up the Strategic Advisory Group of Experts on Immunization (SAGE).
In the document, the WHO recommends that the second booster dose against the coronavirus – the 4th dose for most immunizers, should be offered to groups at greater risk of developing serious illness or exposure to the virus.
- Article Inline Advertisement 1-
The list includes the elderly (with the specific age limit to be defined by countries based on the local epidemiology of the disease); people with moderate and severe immunocompromised conditions; adults with comorbidities that put them at greater risk of serious illness, as well as pregnant women and healthcare professionals.
The WHO expert group states that as the effectiveness of the vaccine declines over a period of 4 to 6 months, a second booster dose should be offered 4 to 6 months after the last dose or, if that period is missed. , ASAP. Additional doses given in addition to the first booster are intended to restore or further improve the immune response after the decline since the previous booster dose.
In addition, individuals at high risk of serious illness and death should receive a second booster dose within this time interval. "Once authorized for use, variant-specific vaccines can be considered. However, high-risk individuals should not delay receiving a booster dose in anticipation of these.
WHO supports a flexible approach to homologous and heterologous vaccination schedules, for both primary series and booster doses.
"Heterologous boosters should be implemented with careful consideration of current vaccine supply, immunization supply projections, and other access considerations, along with the potential benefits and risks of the specific products being used," the document reads.
Influenza vaccination
The WHO also recommends that countries consider co-administration of Covid-19 vaccines with seasonal influenza immunizers.
According to the WHO, the known risk of serious illness is significant for the elderly and many other priority groups infected with the influenza virus or SARS-CoV-2.
Other adult vaccines can also be co-administered with coronavirus vaccines. "WHO is aiming for a life-course approach to the implementation of Covid-19 vaccines. This programmatic approach will help achieve greater acceptance of vaccines, increase efficiency and protect overstretched health systems.
Source: CNN Brasil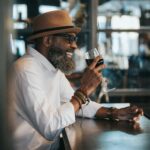 - Article Bottom Advertisement -