It is difficult not to remain speechless before the story of the Spanish man who in an altered state tortured his puppy dog ​​to death – that is, the most horrendous, cowardly and shameful thing imaginable – but also before his sentence, a a thousand euro fine and six months in prison (suspended sentence), with a ban on owning or living with pets, one remains perplexed. Is it possible that even today anyone who tortures an animal, their own animal, a three-month-old puppy dog ​​until it dies, doesn't go straight to prison?
The man in February 2020 had been stopped by the police, warned by neighbors who had heard screams and lamentations, while drugged and drunk he mistreated and tortured his just three month old puppy (the dog would have died a few hours later at the vet). His sentence, issued in recent days by a court near Barcelona, ​​was exemplary according to many associations, including theFaada associationwho had filed a civil action, who commented on the sentence as "pioneering" and capable of setting "a very important precedent for the protection of animals in Spain". But is it really exemplary? And in Italy what happens about it? To understand it, we asked Enpathe Animal Protection Authority, which has been defending animals in Italy since 1871 (it was founded by Giuseppe Garibaldi!).
"In Spain this is an exemplary and extraordinary sentence because it is a country that has always been at the rear on the subject of animal abuse – says Carla Rocchi, president of Enpa -. "In Italy – he continues – "would be" a normal sentence, but I use "would be" and not "is", because even if from a regulatory point of view in Italy we lack nothing, what we lack is the execution of the laws, the will to apply the law in its fullness. If the judges applied the maximum sentence, those who mistreat animals would go to prison. seriously, but this usually does not happen. In short, it would be necessary for the judges to apply the rules well ».
Claudia Ricci, lawyer of Enpa, clarifies: «In Italy for the crime of ill-treatment and killing of animals, in effect, imprisonment is envisaged, but the sentence imposed is low and with the application of the common extenuating circumstances, the special ones, the age of the convict and the provision that cannot commit the same crime, it is difficult to serve the sentence within institutions. Although this is not always the case: a proceeding for a repeat animal trafficker has just ended in prison.
Claudia Ricci continues: «The Spanish sentence is important because it constitutes jurisprudence and because if until a few years ago there was not even a trial instruction for these crimes, now things are changing. Furthermore, the possession of animals is forbidden to the convict sine die. In Italy, for example, there is no similar rule: we have the possibility that the mayor issues an ordinance that prohibits animal abusers from keeping animals, but it only applies to the municipal area. However, our penal code provides as an accessory penalty to the abuse and killing of animals, that the convict who exercises a profession in contact with animals is banned for a certain time from the profession. There was the case, for example, of a veterinarian who had to suspend his activity for having euthanized a dog not to avoid further suffering to the animal, as required by law, but because the owner judged it dangerous».
"Often what is missing are the witnesses – he continues the lawyer Claudia Ricci – many do not show up, they are afraid or they no longer want to. But lately we have more and more attention paid to these issues, more complaints and more people who carry out their action to the end, and who allow with their testimony to reach the point of conviction". More and more proceedings are being initiated, also thanks to the assistance of Enpa: «We are fighting with a machine of justice which as a procedure is Bourbon capable of discouraging even the best leaps of civilization – says the President Carla Rocchi – but like Enpa we offer legal assistance that assists and guides the complainant throughout the process».
Source: Vanity Fair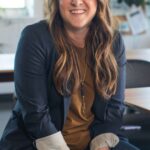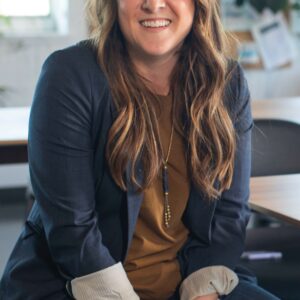 I am a writer at World Stock Market. I work on the Finance and Market section and write about stocks, ETFs, and market trends. I have been involved with writing for over 8 years and have experience in various industries such as finance, technology, and cryptocurrency.