President Luiz Inácio Lula da Silva (PT) stated, this Tuesday (19), that, without reducing inequality, the "2030 Agenda" could become the biggest failure of the United Nations (UN).
In the first speech to the General Assembly of his third term, Lula said: "The UN's broadest and most ambitious collective action aimed at development – ​​the 2030 Agenda – could turn into its biggest failure."
"We are halfway through the implementation period and still far from the defined goals. Most of the sustainable development objectives are moving at a slow pace", added the Brazilian president.
"The moral and political imperative to eradicate poverty and end hunger appears to be numb. In these seven years that we have left, reducing inequalities within and between countries should become the summary objective of the 2030 Agenda", he added.
The 2030 Agenda is a global plan established by the 193 UN member states at the 2015 General Assembly, in which 17 sustainable development objectives and 169 targets were defined.
"In Brazil, we are committed to implementing all 17 sustainable development goals, in an integrated and indivisible manner. We want to achieve racial equality in Brazilian society through an eighteenth objective that we will voluntarily adopt," said Lula.
UN Assembly
The UN General Assembly began this Tuesday (19) with more than 140 heads of state and government participating in person or represented by diplomats.
The events of the Assembly's "General Debate", with the presence of authorities from UN member countries, which takes place at the Organization's headquarters in New York, USA, will last until the 26th.
Lula arrived in the city on Saturday night (16) after participating in the G77+China leaders' meeting in Cuba. The PT member is expected to remain in the United States until Thursday (21).
Why is Lula the first to speak?
Brazil was one of the founding members of the UN, in 1945, and has been the country that has opened the organization's speeches since 1947. There is no formal reason for this, but, in diplomatic circles, deference is given to the important work of Brazilian diplomat Oswaldo Aranha, who presided over the General Assembly in 1947.
There is also the thesis that Brazil was chosen to open the work to avoid tensions between the United States and the then Soviet Union, which were beginning to have a troubled relationship during the Cold War. Brazil was a neutral country.
See also: Lula and Zelensky will meet Wednesday (20) afternoon, in NY
Source: CNN Brasil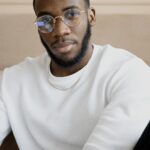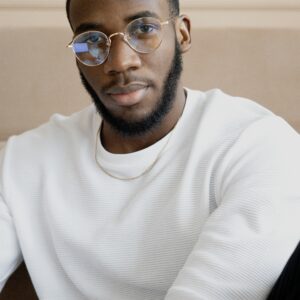 Bruce Belcher is a seasoned author with over 5 years of experience in world news. He writes for online news websites and provides in-depth analysis on the world stock market. Bruce is known for his insightful perspectives and commitment to keeping the public informed.