In the technology sector, gender equality is a challenge. Despite advances in recent years, currently, it is still a market mostly dominated by men.
But, despite the difficulties faced, this does not mean that there are no women in technology who have not marked the sector and contributed with their creations. O erasure of historical figures meant that few women had their names remembered.
In addition, there are still other challenges that still prevent more women from participating in this branch, such as the lack of incentives and wage differences.
Below, better understand the importance of women in technology and the main obstacles they face in this sector, in addition to 4 historical examples.
What is the importance of women in technology and their inclusion?
The inclusion of women in technology is crucial to ensuring diversity and representation in the sector.
This is a field that directly influences everyday life and society as a whole, and it is important that technological solutions reflect the different perspectives and needs of all social groups.
The importance of women in technology lies in the fact that, with women, it is possible to broaden the vision in the creation of technological products and services.
Additionally, including women in technology helps promote gender equality and fight discrimination. Technology is still a male-dominated field, and this can drive women away from the field, even if they are interested.
By including more women in technology, you can help change this dynamic and create a more inclusive and diverse workplace.
What is the current scenario of women in technology in Brazil?
The current technology landscape is dominated by men. But, in the data, there is a bright spot: according to data released by the General Register of Employed and Unemployed (CAGED), in the last five years (2015-2022), the increase in female participation was 60% in the technology sector.
The point is that despite the scenario of growth of women in the sector, the general view is still negative. 83.3% of the market is made up of men, while women occupy only 12.3% of technology positions.
When considering careers such as full-stack, infrastructure and back-end, the inequality is even greater: 10 men for every 1 woman. These data are from the research carried out by Revelo.
What are the challenges for women in technology?
The challenges facing women in technology are many. From lack of representation to self-demand and imposter syndrome. Understand each of them better.
wage differences
The gender pay gap between women and men is not just limited to a specific sector, but also has a negative impact on women's relationship with technology. However, women working in technology face additional challenges: they are in an environment that has always been exclusive to them.
Despite falling until 2020, the wage gap reached 22% in 2022, which represents growth, according to data from the Brazilian Institute of Geography and Statistics (IBGE).
In other words, this difference in pay means that a Brazilian woman earns, on average, 78% of what a man earns . And this is true even when women are more educated.
In São Paulo, the Seade Foundation (State Data Analysis System), found that, even with more schooling, non-black women's income per hour is R$ 22.09; while non-black men receive BRL 27.15.
When comparing the salary of black women, the difference is even greater. It is R$13.86 per hour — which represents half of what non-black men earn being a little less than what black men earn, which is R$ 15.65.
Lack of representation and encouragement
Women in tech are often underrepresented in leadership positions and in technical fields. As they are not seen, this reflects negatively on women's interest in the area.
The lack of representation can also contribute to the perpetuation of gender stereotypes, that is, the idea that women and technology do not mix and they are not prepared to occupy these positions.
Male-only environments can also be off-putting. Lidiane Jannke, a technical SEO expert, has experienced this.
"In the first opportunity as an IT analyst, I had promises of growth, but the hired leaders were exclusively male. There I discovered my passion for technology, but I was in the wrong place."
After going to another company, with a greater participation of women, she felt the difference: "being in a company that supports the presence of women in leadership and IT was fundamental for my growth."
Discrimination and Prejudice
Women often face discrimination and gender stereotypes in male-dominated work environments. As an effect, they feel devalued and not respected.
In addition, females may also be subjected to inappropriate behavior such as sexual harassment, intimidation and gender discrimination.
Prejudice can also affect women's career progression in technology. Women can be underestimated and have their skills and knowledge questioned due to gender stereotypes.
Lidiane remembers that, when sharing an achievement as an SEO Developer on Linkedin, several developers commented with contempt on the publication. "I discovered the harshest reality of the job market."
In professional settings, this can lead to a lack of recognition and opportunities for professional development, as well as a loss of self-confidence and self-esteem.
Self-harming and imposter syndrome
Finally, among the challenges faced by women in technology, there is excessive self-demand and imposter syndrome.
Imposter syndrome is an irrational belief that one's achievements are the result of chance or luck rather than one's own abilities and merits.
Excessive self-demand can lead women to feel overwhelmed and pressured to meet unreachable standards.
Many women in the technology field suffer from this syndrome, which can affect their self-confidence and self-esteem. This leads women to doubt their abilities and talents, which can lead to a lack of recognition and career advancement.
How is it possible to include more women in technology?
There are many ways to bring women and technology closer together, thus making the sector more diverse and inclusive. Here are some approaches that can help achieve this goal:
early inclusion of technology in education : schools can encourage girls to get involved in technology projects such as programming and robotics, and they can also promote gender equality in science and technology classes;
qualification programs focused on women : Companies can offer training and qualification programs for women who want to enter technology or advance their careers. They can provide guidance and support to help them develop technical and leadership skills;
equality committees within companies : Organizations can establish equality committees to promote inclusion and diversity at all levels of the organization. They can help promote policies and practices that ensure equal opportunity for all employees.
And which areas of technology have been most promising in the market?
During the pandemic, in 2020, the search for IT professionals grew by more than 600%. Among the areas of IT and data that deserve to be highlighted are:
Systems Analyst;
computer engineer;
support analyst;
network administrator;
business intelligence analyst;
database manager;
Front-end, back-end and full stack developer.
4 women in tech who made history
For Lidiane, the term "woman in technology" is still a taboo in numerous companies that classify candidates by gender as a pre-classification.
"As an expert in the field of SEO Technology, my goal is to encourage the voice of sensational women who lurk in the market with a fantastic ability to lead and develop themselves in IT."
Like her, many women in the past have gone further and allowed themselves to create in the center of technology in an even more closed setting. Meet some of them.
Ada Lovelace (1815-1852)
One of the best-known names when it comes to women in technology, Ada Lovelace was one of the pioneers.
Long before the computer and at a time when women at the university were not possible, she was already describing the logical operations of a machine and publishing articles that dealt with information processing.
Hedy Lamarr (1914-2000)
In addition to being an actress, Hedy Lamarr made a significant technological contribution to World War II.
Along with George Antheil, she designed a communications system for the US Armed Forces—this would serve as the basis for today's cellular telephony.
Mary Jackson (1921-2005)
Mary Jackson studied mathematics and physics and rose to prominence at NASA. To continue working at the agency, she had to study engineering. This made her the first black woman engineer at NASA. She studied the boundary of air around planes and wind tunnels.
It is one of the names that inspired the movie "Stars Beyond Time".
Carol Shaw (1955)
Carol Shaw was the first woman in technology specifically as a game designer. She was a software engineer on the Atari Basic Reference Manual project. She also created the game River Raid, as well as Happy Trails, Video Checkers, 3-D Tic-Tac-Toe — among many others.
Catch up on the latest tech news with CNN
Source: CNN Brasil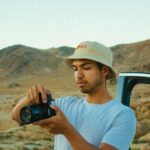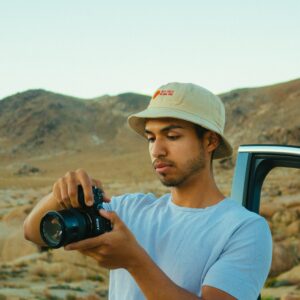 Charles Grill is a tech-savvy writer with over 3 years of experience in the field. He writes on a variety of technology-related topics and has a strong focus on the latest advancements in the industry. He is connected with several online news websites and is currently contributing to a technology-focused platform.