In order to break paradigms and stereotypes with which the world of fashion has governed us for many years, more and more people are seeking to implement the normalization of equality and diversity of races, showing us real bodies so that people feel identified.
An example of this change is Eduardo Domínguez, the Mexican model and singer with Otomi roots who has been responsible for redefining Mexican beauty and has posed for famous brands such as Louis Vuitton and Gucci. Then we tell you who he is and we tell you his story.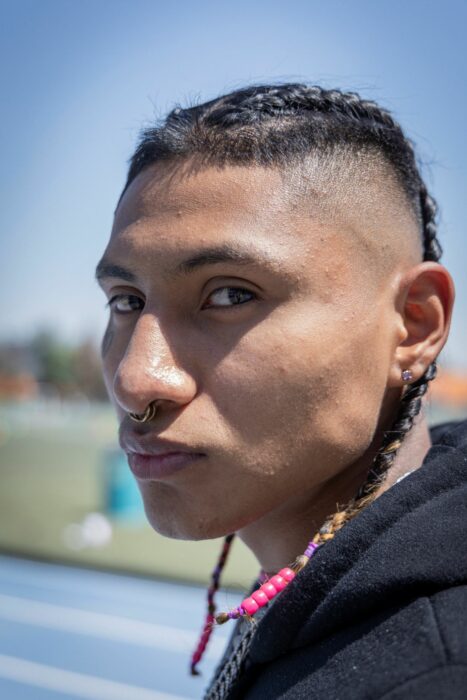 Through an interview for TecReviewthe model Eduardo Dominguez Fonseca18, said that he was discovered by the photographer Dorian Ulises López Macías when he was just 14 years old, who exhibited him in his work true mexican beautywhich was presented at the Whitney Museum in New York.
The boy, also known as Mr. Zero, assured that the color of his skin was the main factor for them to notice him, since it resembles the color of the earth. In addition, his face has features similar to those of the Aztec gods, a feature that he considers to be his true beauty.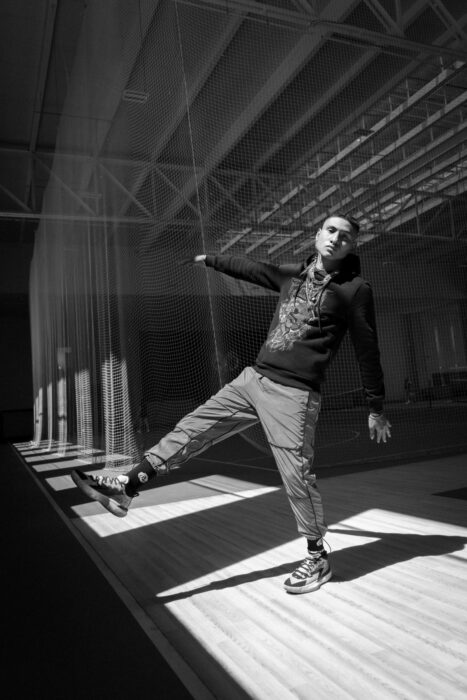 However, Eduardo did not always have the security with which he now faces life, since as a child he was not only discriminated against, but also suffered bullying by people who laughed at his features for being of Otomi and Mazahua roots.
People who made fun of me now write to congratulate and flatter me on social networks. I'm glad to see how little by little my work is erasing old stereotypes in people's minds.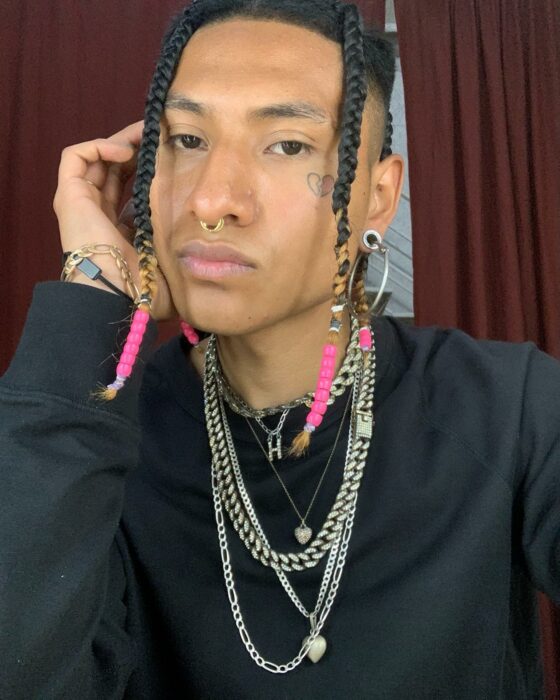 In addition to his physical features, among the characteristics that most caught the attention of photographer Dorian are that Eduardo knows what his best angles are and that he uses his hands to complement his poses. But that is not all, because something very characteristic of him is his peculiar way of dressing, which was named "zero", since, according to the Mexican model, it is a free style where he can combine and dress whatever he pleases without rules. and make you feel more comfortable.
Dorian first saw him at an event in trap (a subgenre of rap mixed with hiphop), where the boy was wearing green pants with blue stripes and springs, a gray shirt, various chains and orange-dyed hair, which, without a doubt, caught the attention of the photographer.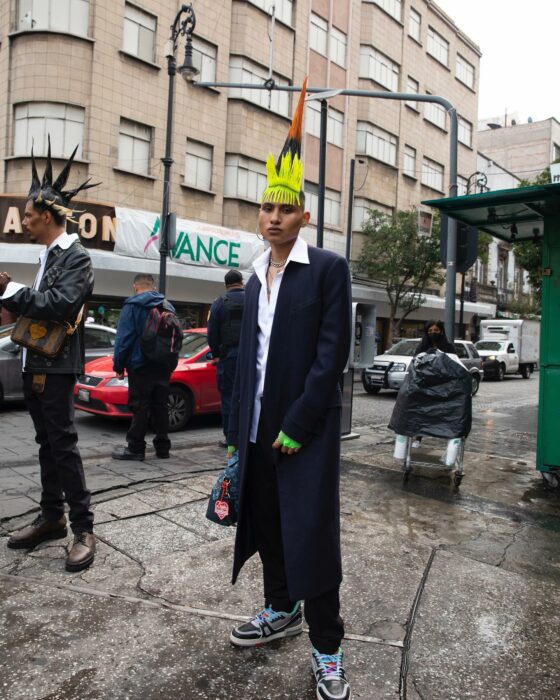 Therefore, liking his style, Dorian did not hesitate to approach him to propose a photo session and after his first photographs, several agencies began looking for him to represent the Mexican beauty.
Dorian took my first photos and although I am very shy, something happens when there is a camera, it is as if I could move to the rhythm of my songs.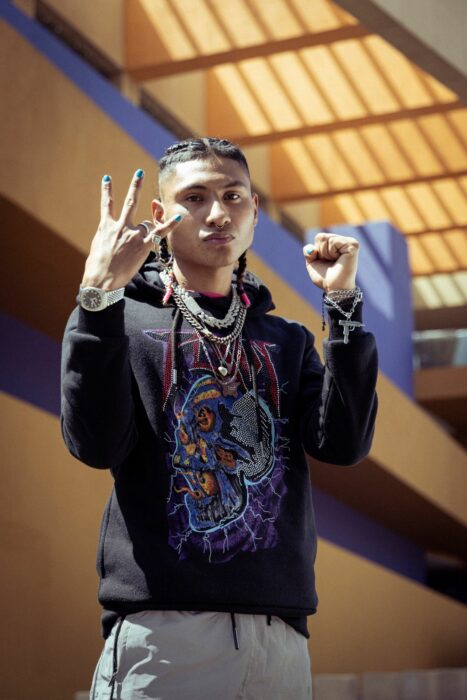 However, things were not always easy for Eduardo, since in his beginnings in modeling, when he participated in the Mercedes Benz Fashion Week, there were people who were racist with him. He even says that when he tried to enter the event, one of the guards did not let him in, since he did not believe that he was a model because of his skin color, until a girl recognized him and asked an event manager to let him pass. .
Gaining self-confidence was not easy either. Before him bullying who suffered as a child, could not imagine anyone thinking that he had beauty and could not believe that he had become a model. Little by little, and with the help of his classmates and after the comments of makeup artists and some photographers, she began to believe in him and gain the confidence that she now has.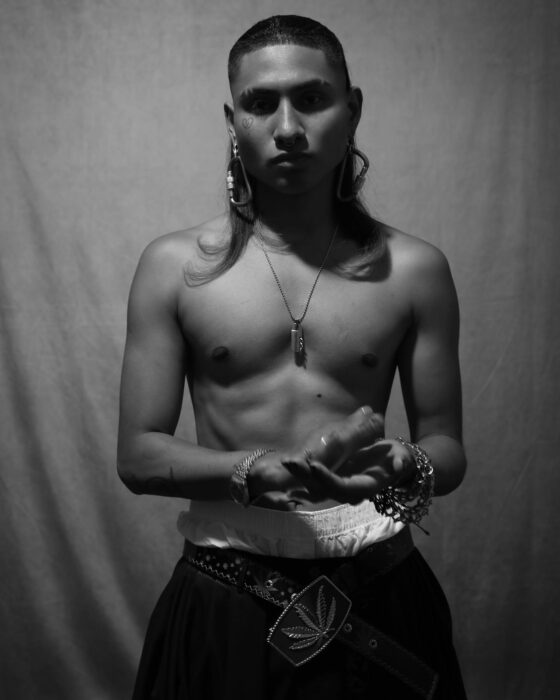 Racism hurts, it makes me uncomfortable, I finally realized that people who discriminate can't see that beauty in you. But you can't take them seriously, you have to go on and hope that one day they can change their mindset.
The young man feels grateful and very lucky to be a boy who is breaking the stereotypes of beauty, since he receives messages and comments every day from countless users who feel identified and represented by him.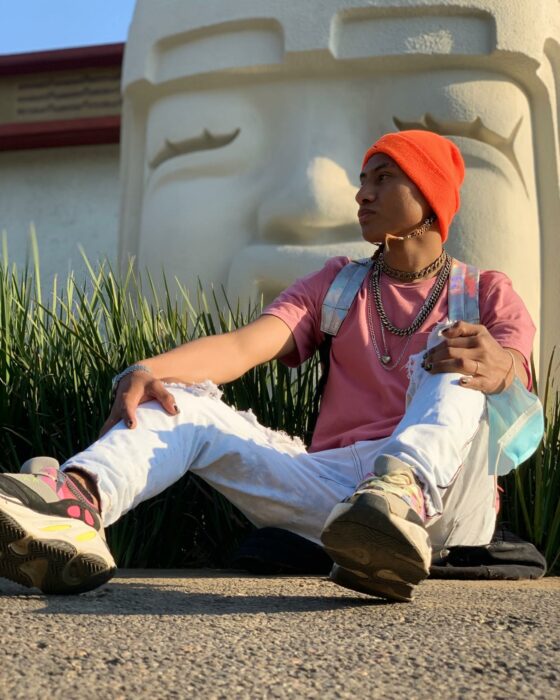 Their participation in the various catwalks has changed the way of seeing the world of fashion, because due to their presentations in modeling, they have made them become more diverse and attached to people in real life.
I like the whole modeling process, from the makeup to the strictness of some brands that don't want you to even sit down because you wrinkle your clothes. I find it incredible that world-class artists use what I modeled, it is a way of reminding me that what I do is important.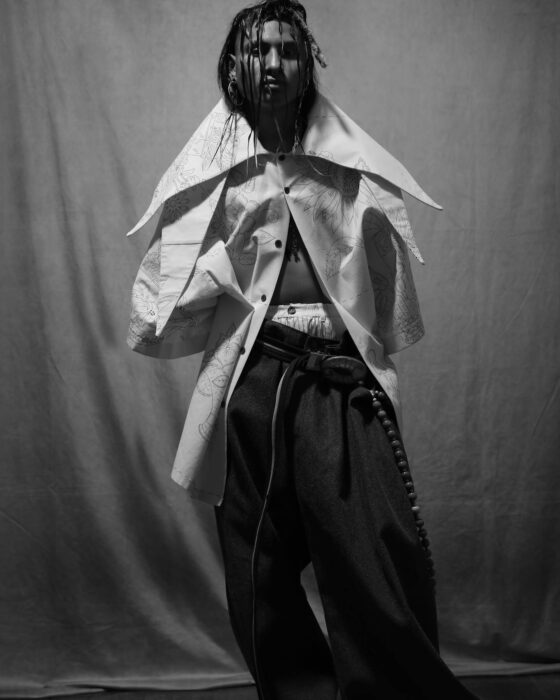 Currently, Eduardo has modeled for brands such as Louis Vuitton and Gucci, where, proud of his dark skin, he seeks to represent Mexican roots and culture at the most important events in the modeling industry.
In addition to his career as a model, the young man is dedicated to making music trap independent, with which she tries to send the message of redefining beauty to eradicate the stereotypes and racism that still exist in society.

Source: Okchicas