The tourism sector is one of many that, given the announcement of the upcoming relaxation of restrictions after the fall in infections in the Valencian Community, is calling for its own de-escalation plan. The problem, in this case, is that tourist reactivation necessarily involves the lifting of barriers to mobility, that is, by disable perimeter closures. But while it is taken for granted – President Ximo Puig has openly stated it – that this measure will decline for the large Valencian cities as of March, the same does not happen in the case of the regional closure.
Hence the Hosbec hotel management go to propose to the Consell an intermediate formula that allows avoiding the perimeter closure of the Valencian Community by presenting a hotel reservation, especially considering the Easter holidays and if other autonomies decide to open. However, sources from Turisme Comunitat Valenciana acknowledge to this newspaper the difficulties of such a measure: it would not be the solution if what is precisely wanted is to prevent the flow of tourists at Easter, which would imply an increased risk of coronavirus infections.
Even so, in Turisme Comunitat Valenciana they do not close to approaching a de-escalation for tourist accommodation and, above all, to defend it in the Consell, since the same sources maintain that it has been shown that they are "safe establishments" and that the investment in security protocols paid off last summer.
But for this, another alternative is put on the table: the so-called health corridors between autonomous communities. The same sources confirm that it is an option to be evaluated since it would allow mobility between different regions but with a similar epidemiological situation. In other words, it would be to apply the idea that was considered for international tourism to national tourism.
It should not be forgotten that Puig himself has proposed that there be an agreement between the central government and the autonomous communities to limit mobility at Easter. In any case, Turisme Comunitat Valenciana insists that when Health considers that the data support more flexible mobility, the tourist de-escalation will be defended.
The reality is that Easter is practically lost for most hotels. The impact of the coronavirus crisis in the sector has been of such magnitude that, according to data published this Tuesday by Exceltur, Valencia recorded a drop in hotel billing in 2020 of 73.4% compared to 2019, with a decrease in its open offer of 30.6% and a drop in income per available hotel room of 50.9 %.
In the case of Benidorm, for example, the data is even worse: a drop in billing by 83.2%, in open places by 56.7% and in profitability by 50.8%.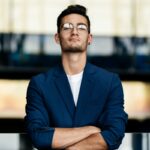 Donald-43Westbrook, a distinguished contributor at worldstockmarket, is celebrated for his exceptional prowess in article writing. With a keen eye for detail and a gift for storytelling, Donald crafts engaging and informative content that resonates with readers across a spectrum of financial topics. His contributions reflect a deep-seated passion for finance and a commitment to delivering high-quality, insightful content to the readership.