The EU aspires to have a digital certificate of vaccination, or at least to develop all the criteria and technical work necessary, before the summer. It will not be easy there are many doubts and misgivings, and the President of the European Commission, Ursula von der Leyen, has encrypted this Thursday, after a Summit by videoconference of the 27 heads of State and Government, in three months the minimum time necessary to achieve technical development and interoperability within the EU. What can or cannot be done afterwards with that "health certificate" is yet to be decided.
"There are political questions, like what it will be used for. And there are medical questions, like if the disease can be transmitted after being vaccinated. Deciding what to do with it certificate it must be taken in each country, but at European level we should use it to ensure the functioning of the single market. We have known since January what type of information is necessary, how to make a uniform content and there is agreement on that, but now the member states have to be able to implement it in their health systems and at the borders. This will take at least three months, it is important not to generate expectations. You have to hurry and the states have to work fast if we want it for the summer, "the German has warned.
The debate is very complicated and the way in which the leaders have summarized it in writing shows it. "We urge that work continue to achieve a common approach to vaccination certificate. We will return to this matter later. "With this simple, generic and evasive phrase they have resolved this Thursday one of the issues that most concern the southern European countries and a problem that threatens to divide, a once again, to the EU and cause many capitals to decide, out of sheer frustration, to act alone.
With the summer season just around the corner and afear more than founded to other vacations without trips or occupations, España, Greece or Italy are increasingly desperate. They urgently need advances, solutions, and they detect that the governments of some neighbors do not take it seriously enough. The passport or vaccination certificate it is the axis around which the discussion is articulated, but not the only element. The leaders have addressed in their conference, during five long hours, the process of vaccination, virus variants, movement restrictions, the possible vaccination passport and solidarity.
There is practically unanimous consensus among the 27 that having a document certifying the vaccination it is a good idea and it has an indisputable medical, sanitary sense. And that it would be nice to know who has been vaccinated, the details of the PCR or if there is antibodies. But from there come the discrepancies. The south wants to invest in practice, and some partners join. So, for example, Poland has launched a program for the double vaccination of its Czech and Slovak neighbors serve to facilitate travel. Greece, the country that is being more active, has done the same with Israel, where the vaccination it goes at an enviable pace.
The problem is that Member States have signed to avoid non-essential travel domestically as much as possible and in shielding the external borders, and the tourismAs the engine of many economies, it does not fall into these categories. Prime Minister Mitsotakis said this Thursday that in 2021 they need, at a minimum, that the income of the summer season be 50% of that of 2019. And for that he wants that certificate.
The debate is bogged down. There are governments, such as the French and German, that do not see it as a priority. They speak of continuing to work, of resolving doubts, but without an urgent calendar. The same is true in the Netherlands. They see problems about the effectiveness of the vaccine, in the sense that someone who is immunized may continue to infect. Regarding data protection. Or even about the possible illegal discrimination based on that criterion. "There are still many doubts, it is too early to talk about regulation. In my country we have not started the debate on medical ethics," said Dutchman Mark Rutte.
The most interested, however, reply that they are looking at their finger and not at the stars. "They are a valid and useful tool. We must continue to work on their development together to prevent each country from developing its own formula, prevent unfair situations and guarantee the protection of personal data," the president said in the room of the Government, Pedro Sánchez.
What Greece or Spain they ask is not a passport that only allows you to fly and enjoy the holidays to whoever has it, but rather that it becomes a mechanism that facilitates movement in some way. For example, whoever has been vaccinated and is immune does not have to do a mandatory PCR before traveling or upon arrival. Or don't need quarantines. It would not be about stopping the rest from moving, but about looking ways to facilitate who on paper is covered healthily. "There is a kind of theologization of debate, as if the certificate made you a sinner or took you directly to heaven. It is about speeding up mobility and when states decide, it is not black or white," says a diplomatic source.
All the sources consulted agree that "this work is not at all easy, it is technically complex and standards are needed", but the feeling of many is that not enough is being done. So It is not at all out of the question that some want to go it alone, as Greece did with Israel. British Transport Minister Grant Shapps is talking with Spain or the US to reach some kind of bilateral agreement in that regard as well. And the Austrian Chancellor, Sebastian Kurz, has warned that if there is no agreement between everyone, Austria will seek its way.
The president of the European Council, Charles Michel, has asked that everyone move as one and that decisions be synchronized, because if a country starts to wage war on its own, everything can fall like a house of cards. "There is growing support for the digital certificate as common criteria to enter Member States and to open companies. More work and cooperation with the WTO is needed, but there is more and more convergence", he assured Thursday night Michel.
The idea is that in a matter of weeks there is an agreement to define what that passport should look like, what element it should include and if all the partners are willing to harmonize its requirements, so that travelers and tourists can all be very clear about the requirements. "It will take three months, but we all agree," Chancellor Merkel summarized at the end. The alternative, Von der Leyen and Michel have recalled, is that if the 27 do not go to one, someone will move. "Google and Apple have already offered technical solutions on the certificate to the WTO," they stressed. "Without a European solution some will fill the void."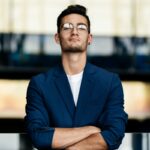 Donald-43Westbrook, a distinguished contributor at worldstockmarket, is celebrated for his exceptional prowess in article writing. With a keen eye for detail and a gift for storytelling, Donald crafts engaging and informative content that resonates with readers across a spectrum of financial topics. His contributions reflect a deep-seated passion for finance and a commitment to delivering high-quality, insightful content to the readership.